This County In Montana Was One Of The Most Dangerous Places In The Nation In The 1860s
Beaverhead County sits in the southwest corner of the state, but despite being Montana's largest county, it's also one of the least populated. And it happens to be home to Bannack State Park, one of our earliest settlements and first territorial capital. These days, Bannack Montana is a peaceful ghost town that is well-maintained and fun to tour. But in the 1860s, it was a very dangerous place to be — one of the most dangerous towns in Montana, in fact. Let's take a look…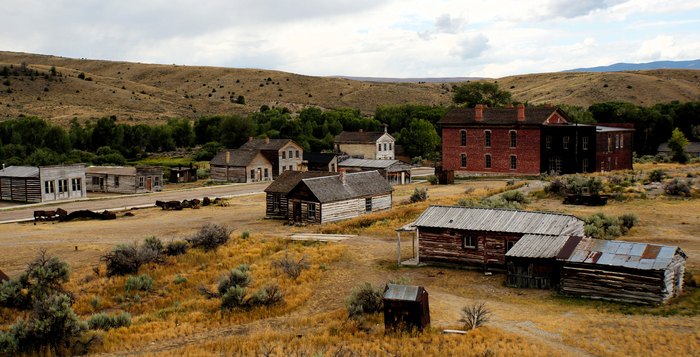 Here's a video of Bannack state park as it is today, so much remains of its past!
Needless to say, Montana is a much safer place now. Did you know the story behind one of the most dangerous small towns in Montana? In fact, this story makes our list of most dangerous cities seem very tame.
OnlyInYourState may earn compensation through affiliate links in this article.
Address: Bannack, MT 59725, USA
most dangerous county in Montana
September 05, 2021
What's the most dangerous county in Montana today?
According to the most recent data from the FBI, Polson is the most dangerous place in Montana. The total crime rate in Polson is 4,383.1 per 100,000 people -- that's 70.66% higher than the national average. The median income is $36,232 and median home price is $179,700. Polson is also ranked as the third most dangerous city in Montana as of 2020. However, it's important to note that, by and large, Montana is *not* a dangerous place to live -- for more information about this, see the question below! 
Is Montana a dangerous place to live?
The above article about Bannack is about this small town in Montana over 150 years ago. And yes, while this city put Montana on the map as one of the nation's most dangerous places; thankfully, those days are in the history books and Big Sky Country is a peaceful place. Property crime levels sit just below the national average at 42.09 per 1,000 residents. In its 2019 Best States ranking, U.S. News & World Report awarded Montana the 29th spot, actually 

moving the state up two slots from 2017. 

 Looking for a safe place to move in Montana? A place that's ranked highly for safety is Whitefish, located in Montana's Northern Rocky Mountains. The lovely town of Whitefish neighbors the Glacier National Park, surrounded by millions of acres of mountains, forests, lakes, and rivers.
What's it like living in Montana?
Montana is a place for people who like their freedom and independence. Big Sky Country is full of wide, open spaces and there's plenty of room to spread out and enjoy your own little slice of paradise here. With some of the most stunning terrain in the U.S., Montana is home to an abundance of idyllic and downright charming places to call home. Looking for some safe places to live in Montana? Check out this list of the safest cities in Montana; these little locales are so charming, you might be convinced to give living in Montana a go!