For A Scenic Adventure, The Wabash, Frisco, And Pacific Railroad Offers An Open Air Train Ride In Missouri
All aboard! Don't you just find something so magical about a train ride — whether you're at an amusement park going around a track or you're traveling out of state aboard a train? We can all use a little bit of relaxation on the tracks. Before you search for "train rides near me in Missouri," you'll want to check out The Wabash, Frisco, and Pacific Railroad. Because when you set off on a ride aboard this winsome train in Missouri, you're sure to enjoy a one-of-a-kind experience that's perfect for the whole family.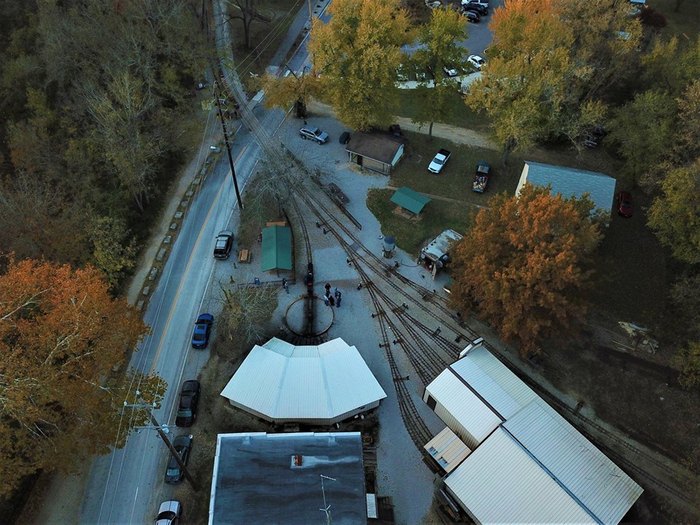 Did you know about this scenic excursion in Missouri? Or that kids under four could ride for free? How cool! Do you have a favorite train ride in Missouri? Tell us about it in the comments below! For another family-friendly adventure on the rails and train rides near me in Missouri, hop aboard the Belton, Grandview, and Kansas City Railroad for a scenic ride. Click here to read more about this unique, only-in-Missouri experience.
Address: Wabash Frisco & Pacific Railway, 101 Grand Ave, Wildwood, MO 63038, USA
train rides near me in Missouri
July 25, 2021
What are some of the most scenic train rides in Missouri? 
If you enjoyed your ride aboard the Wabash, Frisco, and Pacific Railroad and are still wondering "what are some more scenic train rides near me in Missouri?", then you'll definitely want to check out this 40-mile railroad excursion through the Ozarks. On the Branson Scenic Railway, passengers will embark on an afternoon trip into the rolling hills of the Missouri Ozarks. This relaxing train ride cruises through some of the Show-Me State's most scenic areas, allowing for a slow savor of the wondrous Ozark region of Missouri.
What are some scenic day trips in Missouri? 
If you're looking for some scenic day trips in Missouri, you've come to the right place! There are so many wonderful places to visit if you're looking to take in the state's scenic beauty and culture. These 10 Missouri excursions are a wonderful place to start, and features scenic day trip destinations such as Lake of the Ozarks, Kansas City, Historic St. Charles, Columbia, and the Meramec Caverns. Looking for more? Some scenic places in Missouri that are more under-the-radar include the Prairie Garden Trust, Ha Ha Tonka State Park, Mark Twain Landing, and Rockbridge Memorial State Park.
Are there any train day trips I can take in Missouri?
Have rails, will travel! That should be the motto here in the Show-Me State, which offers numerous scenic excursions on its historic railroads. Here are four train day trips in Missouri, each of which is perfect for an afternoon adventure. Because while road trips through Missouri are nothing short of amazing, sometimes it's nice to just sit back, relax, and take in the views as a passenger!
Address: Wabash Frisco & Pacific Railway, 101 Grand Ave, Wildwood, MO 63038, USA