4 Incredible Missouri Day Trips You Can Take By Train
Road trips through Missouri are nothing short of amazing, but sometimes it's nice to just relax and take in all the beauty as a passenger. This is where the magic of the railroad enters the picture. All across the Show-Me State, there are charming passenger trains that make for picture-perfect day trips! If you're wondering, "Where can I find the best train rides near me in Missouri?" — you've come to the right place! Here are four fun and scenic train rides to take in Missouri, perfect for a memorable day trip: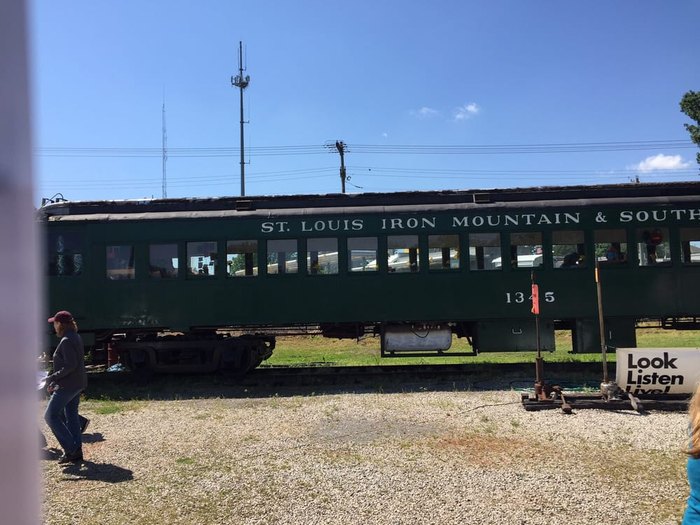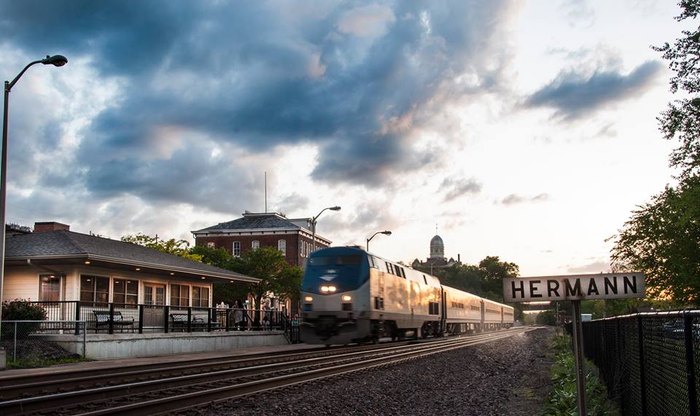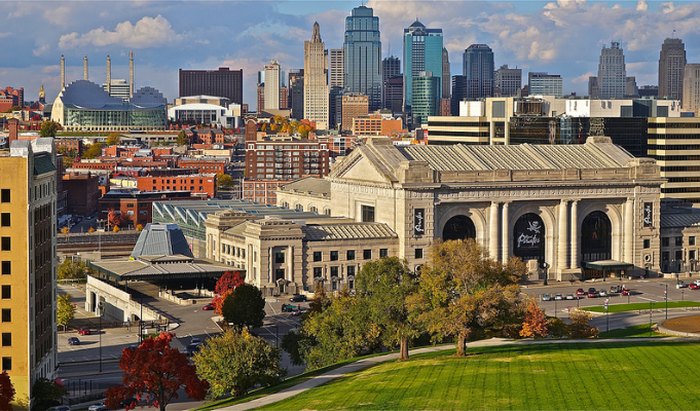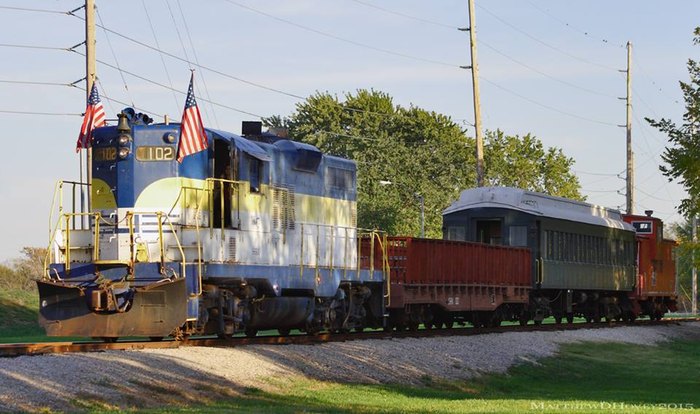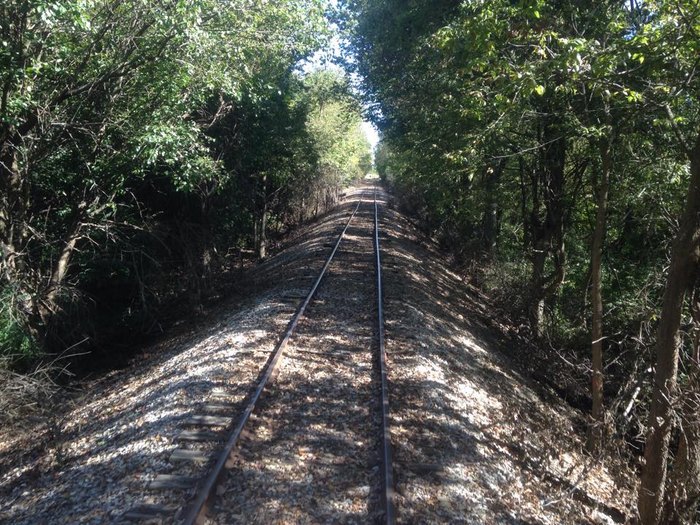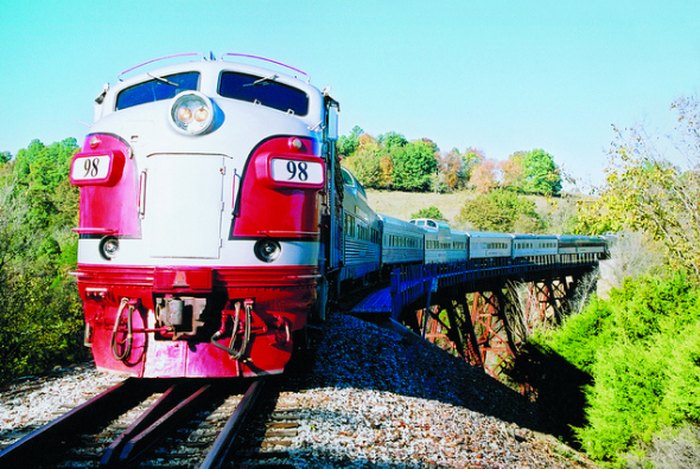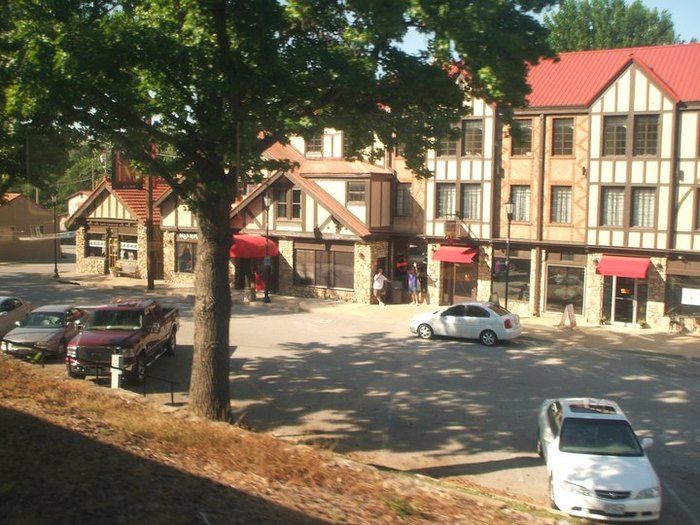 Have you been on any of these trains? Some of them have been running for many years and you might have experienced them as a kid. We'd love to know what your experience was like in the comments below!
Address: St Louis Iron Mountain & Southern, 252 E Jackson Blvd, Jackson, MO 63755, USA
Address: St. Louis Gateway Transportation Center, 430 S 15th St, St. Louis, MO 63103, USA
Address: Belton, Grandview and Kansas City Railroad, 502 E Walnut St, Belton, MO 64012, USA
Address: Branson Scenic Railway, 206 E Main St, Branson, MO 65616, USA
train rides near me in missouri
July 07, 2021
What are some of the best day trips I can take in Missouri?
In addition to the epic excursions listed above, Missouri is chock-full of fun and unique options for day trip adventures! Some of our favorite places to visit in the Show-Me State include the iconic Gateway Arch, the National Blues Museum, Lake of the Ozarks, Meramec Caverns, and Hannibal, the hometown of literary legend Mark Twain. Here are some more ideas to fuel your day trip adventures in Missouri!
What are some other fun day trips in Missouri?
Whether you enjoy outdoor attractions, exploring historic small towns, dining, or something else altogether, you're bound to find something entertaining in Missouri. In our opinion, the following attractions are an absolute must-visit: the World's Largest Rocking Chair in Cuba, the home of Jesse James in St. Joseph, Ha Ha Tonka Castle Ruins in Camdenton, the Giant Book Shelf in the Kansas City Library, Glore Psychiatric Museum in St. Joseph, and the World's Largest Ball of Twine in Branson. Here are some more fun and unique day trip ideas!
What are some fun train-themed attractions in Missouri?
If you're into trains, you'll be quite happy in Missouri! In addition to having several scenic railroads, like the iconic Branson Scenic Railway, the Show-Me State is home to some truly unique train-themed attractions, such as this railroad restaurant. A must for little locomotive lovers, Fritz's Railroad Restaurant is a train-themed restaurant in Missouri that boasts a fun atmosphere and delicious food. The cozy diner looks and feels like an actual railway station, and your food and drink will arrive to you by a toy train. How fun!
Address: St Louis Iron Mountain & Southern, 252 E Jackson Blvd, Jackson, MO 63755, USA
Address: St. Louis Gateway Transportation Center, 430 S 15th St, St. Louis, MO 63103, USA
Address: Belton, Grandview and Kansas City Railroad, 502 E Walnut St, Belton, MO 64012, USA
Address: Branson Scenic Railway, 206 E Main St, Branson, MO 65616, USA