These 17 Old Restaurants In Missouri Have Stood The Test Of Time
Having a successful restaurant is a meaningful endeavor and a great accomplishment.  For a restaurant to stay in business for years while others fail around them is even more impressive.  It means that the restaurant is not only committed to serving great food, but keeping a tip top staff, creating a comfortable and welcoming atmosphere, and maintaining their public image. It is a tough job, but we are glad that there are many places to eat in Missouri that manage to do it. Here are sixteen of the oldest restaurants in Missouri that have endured some of the toughest times and are still open today. We hope you choose to dine at some (or all,) of these delectable eateries at least once!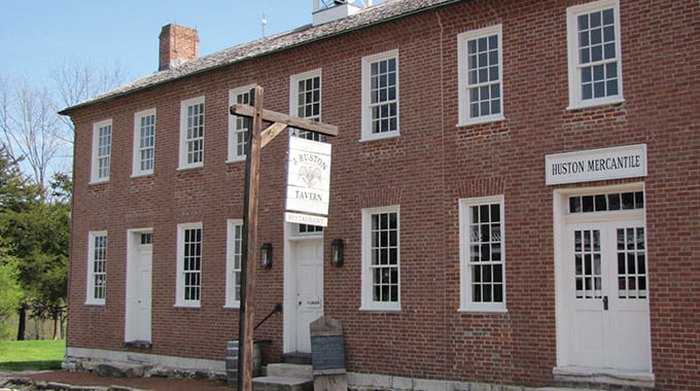 Note:  There were three restaurants that were a few of the oldest for many years, but word is that they are now closed.  These include The Savoy Grill,  Sanderson's Lunch, and Italian Gardens, all in Kansas City.  If you have any information on these places, please let us know.
Which of these restaurants are you the most excited to enjoy a meal at? Do you agree that some of the oldest restaurants in Missouri are also some of the best restaurants in Missouri? A long history usually does signal fantastic food! What are some other restaurants that have been in business for a long time?  What is your favorite?
You might already be absolutely starving after this article, but if you want to tempt your taste buds even more, you have to read our article about iconic Missouri foods. You won't be able to resist going to grab something scrumptious.
OnlyInYourState may earn compensation through affiliate links in this article. As an Amazon Associate, we earn from qualifying purchases.
More to Explore
Missouri Dining
Are there any good hole-in-the-wall restaurants in Missouri? 
The best way to eat like locals is to eat at unassuming restaurants, some of the best hole-in-the-wall restaurants in Missouri include.
Tortillera perches in Springfield
A Slice of Pie in Rolla
Fritanga in St. Louis
Billy Bob's Dairyland in Branson
Which are the best bakeries in Missouri?
Once you've eaten a scrumptious Missouri meal, you have to round it off with some good dessert! The best bakeries in Missouri to snag a sweet treat are:
Can I find any theme restaurants in Missouri? 
They may be a little cheesy, but a good theme restaurant is a heck of a lot of fun! There are some awesome theme restaurants in Missouri to make your meal extra silly, such as:
Related Articles