A One-Of-A-Kind Ocean Themed Restaurant And Bowling Alley, Uncle Buck's Fish Bowl & Grill In Missouri Is Insanely Fun
If you've been looking for a new, one-of-a-kind attraction that your whole family is guaranteed to love, there is a place here in the Show Me State you need to visit. This ocean themed restaurant in Missouri will have you feeling like you took a submarine to a secret under the sea oasis. It's a truly magical experience and there's nothing else in the state quite like it!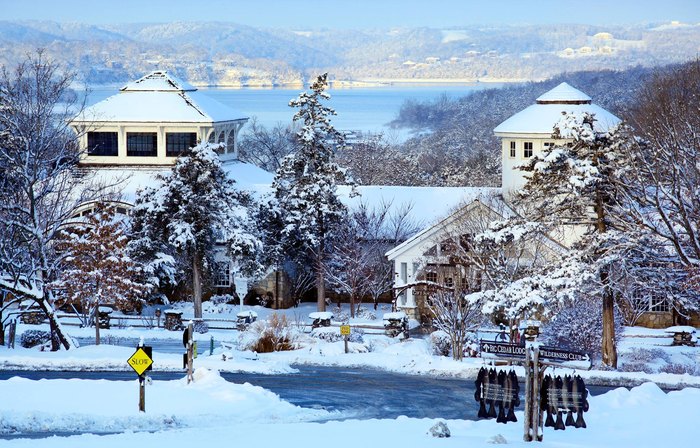 Have you ever visited Uncle Buck's Fish Bowl and Grill, an ocean themed restaurant in Missouri? Share your experiences with us in the comments below. And learn more about one of the best family-friendly activities in Missouri on its website.
For more epic indoor fun in Missouri, check out this indoor wildlife attraction your whole family will love.
Address: 612 Devil's Pool Rd, Ridgedale, MO 65739, USA
Ocean Themed Restaurant In Missouri
January 10, 2020
What are the best family-friendly activities in Missouri?
While Uncle Buck's Fish Owl & Grill might boast the best bowling alley in Missouri, you'll still find plenty of family-friendly activities in the state. Bring the whole family, for example, to the St. Louis Aquarium, a spectacular 120,000-square foot facility that is home to more than 13,000 sea creatures.
If you like to get outdoors with the kiddos, you might want to check out Wild Animal Adventure Park in Stanton. Meet the adorable animals of the park, including ponies, goats, and tortoises. The family-friendly destination in Missouri also houses several exotic animals – wolves, white tigers, and lemurs, for example.
What's the most unique attraction in Missouri?
On the hunt for the most unique things to do in Missouri? You'll find a ton of 'em. Have you been to Uranus yet? If not, you'll want to plan a road trip to the unique town that's home to the Uranus Fudge Factory and General Store. There, you can stock up on freshly-made fudge (and watch it as it's being made), and don't forget to get a t-shirt too. Can you imagine the looks you'll get when people ask you "where is Uranus?"
For another totally unique attraction in Missouri, head to the City Museum in St. Louis. An art installation and a playground for kids and adults of all ages, the massive 600,000-square foot museum features 30 slides that you'll definitely want to slip down. The museum also offers interactive art, a rooftop Ferris Wheel, and a ton to do for the whole family.
What other themed destinations are there in Missouri?
Like checking out themed destinations? Next time you're planning to get away from it all, check into the Seussville Airbnb, a Dr. Suess-themed apartment in Kansas City that will entertain the whole family. Have a family of Harry Potter fans? Check into the magical Hogwarts Dorm in St. Louis.
Missouri also lays claim to an assortment of themed restaurants. What's the one food that just about every kid will eat? Mac and cheese! MacCheesy in Joplin is a must visit for families in the mood for a delicious meal. Bigfoot fan? Sink your teeth into a delicious sub at Bigfoot Subs in Springfield.
Address: 612 Devil's Pool Rd, Ridgedale, MO 65739, USA