Most People Don't Know These 12 Castles Are Hiding In Missouri (Part 2)
Dictionary.com defines a castle as "a large and stately residence, especially one with high walls and towers, that imitates the form of a medieval castle." Another definition is simply, "any place providing security and privacy." Way back in June 2015, we brought you six castles in Missouri. Turns out, we missed quite a few! Some of these are castles in the traditional sense, some are more modern, and some are even just in ruins or were never completed. If you're looking for castles for sale in Missouri, you have come to the right place. What they have in common is that they are architectural wonders and a sight to see. There is nothing quite as unique as having your own castle, right? Who else will you know who has such interesting real estate? It's got to be one of the coolest things you can own. Here are 12 more wonderful places you can find in our great state.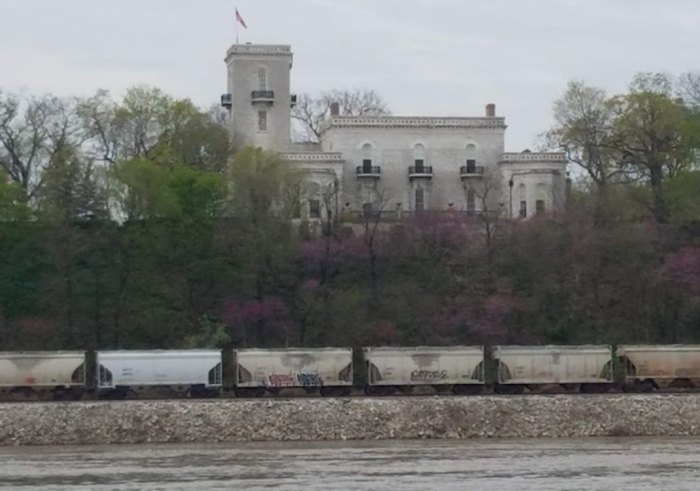 These castles you can visit in Missouri are so beautiful, we would all be tempted to buy one if we could! Have you seen any of these places? We would love to hear all about your experiences in the comments section. Do you have any interesting facts to add? Did we still miss some castles? Please share your stories and photos with us. If you decide to take a road trip to see several of these exciting castles, make sure you pack the best road trip snacks you can find!
OnlyInYourState may earn compensation through affiliate links in this article. As an Amazon Associate, we earn from qualifying purchases.
More to Explore
Exploring in Missouri
What are the best small towns in Missouri?
The best small towns in Missouri are perfect for getaways to new places with a fresh perspective. Small-town charm abounds in these fun towns, and they're ideal for family trips with little ones when you want to do something unique.
What are the best state parks in Missouri?
The best state parks in Missouri feature striking natural beauty, each in its own way. Enjoy exploring all of these incredible parks and fall in love with Missouri's pretty landscape.
What are the richest cities in Missouri?
The richest cities in Missouri are lovely places to live. They are all one-of-a-kind towns and worth checking out if you haven't ever gotten to go. If you are looking for a new place to live, you might want to take a look at what these spots have to offer.
Related Articles
Explore Missouri