18 Abandoned Places in Missouri That Nature is Reclaiming
While abandoned places can be a bit spooky, they are also a signature of what once was.  Missouri is a large state, with a lot of rural areas, small towns, and farmland, so many of these places are a bit remote. However, you can also find abandoned buildings in Missouri in cities  – once thriving businesses and factories that have not been used in a long time, yet have not yet been torn down.  Personally, we feel a little sad when we see an old building being torn down, especially one that was obviously once very beautiful and architecturally relevant to its time.  These pictures all tell a story.  Are you listening?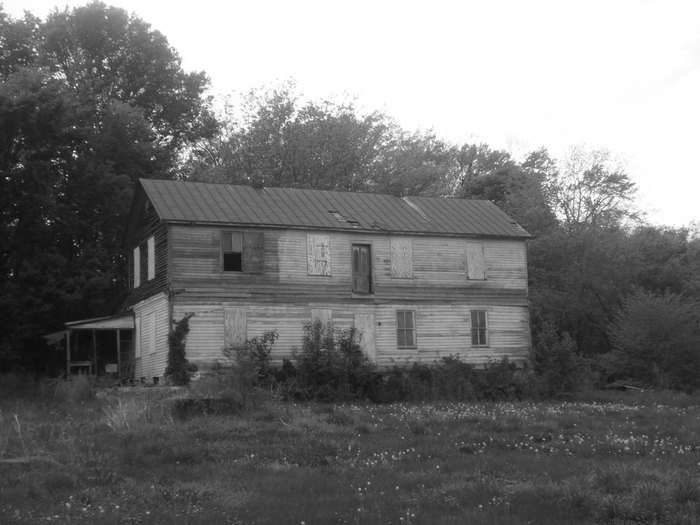 Some of these abandoned places in Missouri may be long gone by now, so it's wonderful that their images were captured. Now, even when they are gone, they will not be forgotten. Do you have any favorite abandoned homes or buildings where you live? Share them with us in the comments.
OnlyInYourState may earn compensation through affiliate links in this article.
Abandoned Places
October 05, 2022
Where are some interesting, abandoned places in Missouri?  
Lovers of all things spooky and abandoned will love a trip out to some of the most intriguing abandoned places in Missouri; we've even put together a really cool abandoned places in Missouri road trip for your adventuring pleasure. Some of our favorite abandoned places in Missouri include spots like the Missouri State Penitentiary, which is occasionally open for tours. That one is considered to be one of the most haunted places in Missouri, too, so if you're looking for places to see a ghost in Missouri, that's your spot. There are also numerous delightfully interesting ghost towns in Missouri to check out, too, when you get a moment.  
What are some fascinating abandoned buildings in Missouri?  
There are seemingly hundreds of interesting abandoned buildings in Missouri, many of which are accessible by the public, and many of which are not. Some of our favorite abandoned buildings in MO include the Old St. Mary's Hospital, which has been closed since 1979. It was added to the National Register of Historic Places in 2007. We also love the Wheatley-Provident Hospital in the Vine District in Kansas City, which was established originally in 1902. Then, there's the creepy and amazing Renz Women's Penitentiary, which originally opened in 1926 and still stands to this day.  
Are there many abandoned mansions in Missouri?  
There is, interestingly, an entire neighborhood of abandoned mansions in Missouri – Branson, to be exact. What was supposed to be a sprawling resort town with gorgeous, enormous homes and buildings all over was left to decay in 2008 during the housing crisis, resulting in an overgrown, spooky abandoned neighborhood that never was. We do not recommend trying to explore them, though – some folks have been charged and fined for trespassing, so this is one of those places you might want to read about instead.  
OnlyInYourState may earn compensation through affiliate links in this article.