5 Beaches In Missouri That'll Make You Feel Like You're At The Ocean
Does a summer day get any better than when we spend it at the beach? We can sunbathe on our beach towel on top of the soft sand then cool down with a trip to the lake that hugs the sandy beach. Beach volleyball, summer goodies like ice cream (we've got a whole list of the best ice cream shops in Missouri!), and cloudless skies all make those beach days some of the most memorable of summer. Missouri may not be a coastal state, but we're not afraid to flaunt the amazing beauty that we've got! Here are five beaches in Missouri that, if you close your eyes, will make you swear you're at the ocean.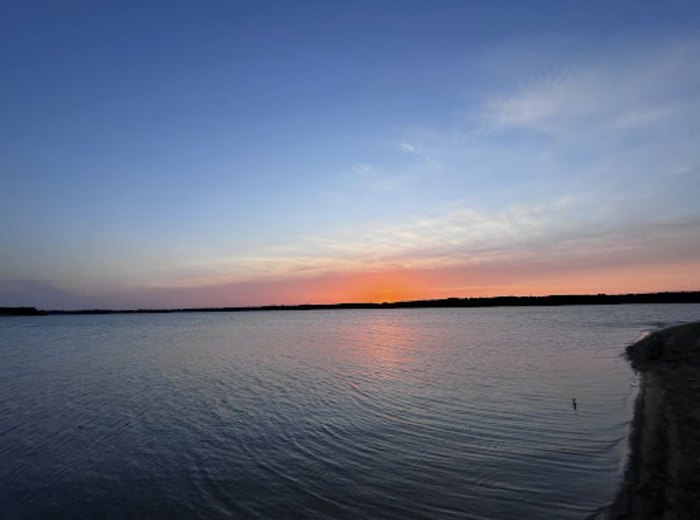 For a gorgeous summer vacay, these oceanlike destinations in Missouri are hard to beat! What are your favorite beaches in Missouri? Let us know in the comments!
How does a road trip sound? Pack your bags; gas up your car, and head out on this hidden beaches road trip in Missouri. Just don't forget to pack the essentials!
OnlyInYourState may earn compensation through affiliate links in this article. As an Amazon Associate, we earn from qualifying purchases.
More to Explore
Beaches in Missouri & Related Info
How far is the ocean from Missouri?
Missouri is a landlocked state that is located pretty close to the geographic center of the U.S. As such, ocean beaches in Missouri (and views) are quite distant! The Gulf of Mexico, part of the greater Atlantic Ocean, is the closest to Missouri at only 400 miles away. The Eastern seaboard of the Atlantic is around 800 miles away as the crow flies, while the Pacific Ocean is closer to 1,500 miles.
Does Missouri have any lazy rivers?
Absolutely! Missouri was seemingly made for river floating, and fortunately, the state has plenty of options to choose from. For a summer activity that offers a little more relaxation and a little less adrenaline, tubing down one of Missouri's many man-made or natural lazy rivers is the perfect way to soak up every drop of summer sunshine.
What are the weirdest museums in Missouri?
Peruse a more…unique side of Missouri with a visit to one of the state's weirdest museums. From memorialized hair to warehouses of vintage toys, these eclectic specialty museums are definitely worth a visit:
Lyle Van Houten's Automotive Museum, Clarence
Related Articles
Explore Missouri