Here Are 9 Of The Most Intriguing Gravesites In Mississippi
There are several cemeteries in Mississippi that date back a century or more. These historic burial grounds offer a unique glimpse into the past. However, every once in a while, among the antiquated tombstones, you'll come across one that's a bit different and sure to catch your attention. Exploring a graveyard is an interesting activity no matter what, but searching for a specific grave can feel like an adventure all of it's own! From somewhat spooky to a little bizarre, here are nine of the most fascinating famous graves in Mississippi that you have to check out.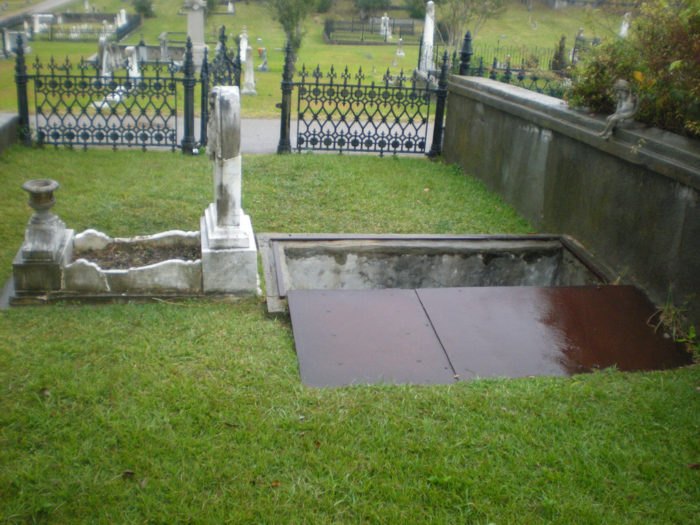 So, did you know about these famous graves in Mississippi? And which one are you the most fascinated by? Did we forget one of the strangest graves out there? Tell us in the comments section.
If you enjoy stories like this, be sure to check out our coverage of an intriguing Ghost Town Cemetery In Mississippi. While the ghost town in the article is well known, the cemetery in the woods beyond it is more of a secret, and you're sure to grab the attention of your loved ones if you feel brave enough to visit and share the tale afterwards. And never fear, we are always on the lookout for more tales about creepy and haunted happenings in Mississippi for you to enjoy.
OnlyInYourState may earn compensation through affiliate links in this article. As an Amazon Associate, we earn from qualifying purchases.
More to Explore
Creepy Mississippi
Are there any haunted hotels in Mississippi?
Who doesn't like their accommodations with a side of spooky? If you are looking to stay at a haunted hotel in Mississippi, some of the best options are:
What are the most haunted places in Mississippi? 
Mississippi is a state with a lot of scary history, so it's needless to say there are lots of hauntings. A few of the most fascinating haunted places in Mississippi are:
Can I hike to any abandoned places in Mississippi?
It's always fun to explore your home state but if your trip leads to an attention grabbing abandoned place, that's all the better! You can visit these abandoned places in Mississippi:
As always we recommend safety above all when adventuring! Many of these spots should only be admired from the outside as their crumbling conditions may make them dangerous, make sure to do your research before you visit.
Related Articles