12 Wildly Famous Restaurants In Mississippi That Are Totally Worth The Hullabaloo
The Magnolia State is practically overflowing with amazing restaurants, many of them some of the most famous restaurants in Mississippi. Luckily, a majority of these famous eateries live up to their reputations; here are 12 prime examples: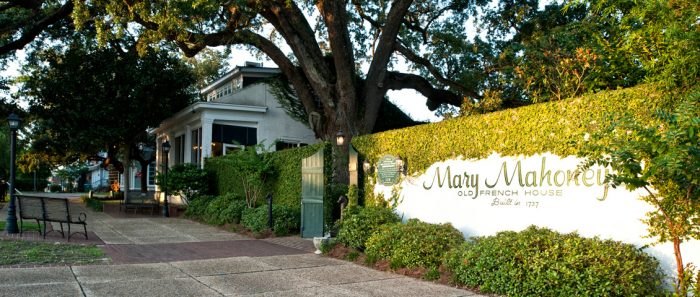 Have you ever visited any of these famous Mississippi restaurants? Have another to add to the list? Tell us in the comments section!
Looking to turn your restaurant stop into an overnight stay? Check out these unique inns in Mississippi.
OnlyInYourState may earn compensation through affiliate links in this article. As an Amazon Associate, we earn from qualifying purchases.
More to Explore
Mississippi Food
What are the most popular foods in Mississippi?
If you are hungry in the Magnolia State, know there are quite a few popular foods in Mississippi. Grab some of these popular food items from the many famous restaurants in Mississippi:
Po' Boys: While Louisiana originated this sandwich, it was Mississippi that declared the protein to be deep-fried seafood. Many restaurants serve this dish and the variety of seafood used in the sandwich is worth trying it at a few places.
Gulf Shrimp: Considering the state is on the Gulf, it's only fitting that a lot of its seafood should come from there. Try the white, pink, or brown shrimp and fry, saute, grill, stuff, or boil it. The possibilities are truly endless.
Which town in Mississippi has the best restaurants?
Looking for the best bang for your belly? Here is just a small sampling of Mississippi towns with the best restaurants:
Tupelo: Located in Lee County, you might recognize this name as the birthplace of Elvis Presley. But, did you also know that this 64-square-mile city is also home to over 150 restaurants? From fancy dining at places like Woody's to more casual eateries like The Stables Downtown Grill to food trucks, there is something for everyone to eat in Tupelo.
Ocean Springs: This beach town is located in Jackson County. It's a big tourist spot for those who want to recreate near the water. So it's no surprise that there is quite a bit of dining here. It should also not be a surprise that most of them have some incredible seafood dishes. Try the Crawfish House or Aunt Jenny's Catfish Restaurant.
Which tiny restaurants in Mississippi are worth trying?
Don't judge by size. There are some really great tiny restaurants in Mississippi, many of them even famous Mississippi restaurants. Try a few of these out:
Johnnie's Drive-In: This tiny spot in Tupelo pays homage to Elvis Presley with memorabilia strewn throughout. Grab a barbecue plate or country-fried steak.
Burger Burger: This hamburger restaurant is located in Biloxi. Despite its small size, its offerings pack a big punch. Some of the best options include the fried jalapeno cheddar burger or the godfather.
Dude's Hot Biscuits: Get yourself to Brookhaven to this small restaurant if you love breakfast. Their homemade biscuits are extremely popular (and delicious) and must be tried.
Related Articles