One Of The Best Winter Hikes In Minnesota Can Be Found At Banning State Park
Here in the Land of 10,000 Lakes, we don't let winter stop us from having a good time. While the snow and cold might be a reason to hunker down in other parts of the country, Minnesotans have learned to embrace it. There are many exciting activities and beautiful sights all across the state, including some that are even better under a blanket of snow. That certainly goes for Minnesota hikes. We love their lush, green beauty in the summer. But winter brings a whole new beauty, and it's well worth seeing. One of the best winter hikes in Minnesota can be found at Banning State Park. Check it out: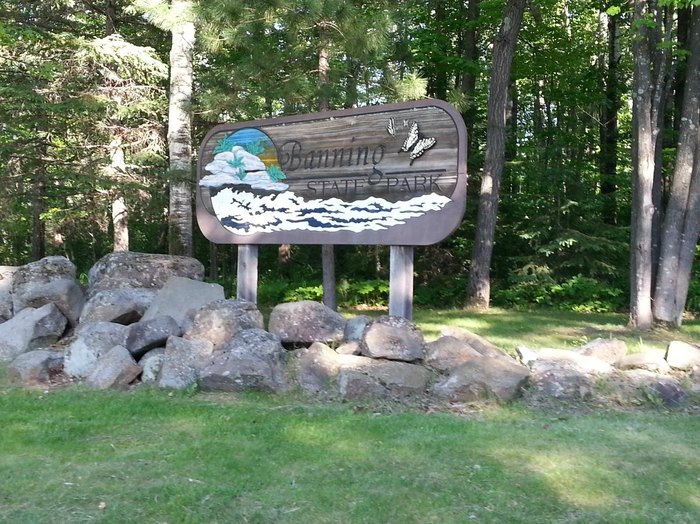 Have you ever hiked at Banning State Park? What was your favorite thing to see? For even more great winter hikes, check out our list of the 11 best winter hiking trails in Minnesota. And before hitting the trails this snowy season, be sure to stock up on your winter packing essentials.
OnlyInYourState may earn compensation through affiliate links in this article.
Address: Banning State Park, 61101 Banning Park Rd, Sandstone, MN 55072, USA
Winter Hikes in Minnesota
January 23, 2022
What is winter in Minnesota like?  
In a word or two: very, very cold. Temperatures typically remain below freezing for the majority of the season, and though occasionally it may still rain despite the bitter cold, the most common precipitation during the coldest months is snow (and ice). Snowfall rates, of course, vary depending on which part of the state you're in; some years, the southernmost regions of the state can see a meager five to ten inches while the northernmost regions of the state can see up to 170 inches during the craziest years. Sometimes, temperatures will plunge way below zero, coming it at a frigid –60 degrees Fahrenheit. Sometimes, sleet and ice storms are a risk; unfortunately, it's not uncommon to wake in the morning to a layer of ice on everything. But don't let any of this deter you – Minnesota can still be a beautiful place, even when it's ghastly cold. As long as you bundle up properly and take precautions to protect yourself from the freezing air, you can still enjoy the great outdoors; there are plenty of amazing winter hikes throughout the state that we love, for example! For some of our favorite winter hikes in Minnesota, check this list out!  
What is considered record snowfall in Minnesota?  
Minnesota is a snowy state, but some years tend to get ultra-crazy! Some current records include a maximum 24-hour snowfall in Lake County of 36 inches (three feet!) overnight, and a maximum single storm snowfall of 46.5 inches (also in Lake County). The record for highest snowfall total in a year is 170.5 inches; the record for maximum snowfall received in a single month is 66.4 inches. The earliest snowfall on record in Minnesota occurred in September; the latest snowfall on record occurred in June! But, again – don't let these extremes deter you from enjoying your winter season, even when it's a tad chilly out!