Most People Don't Realize An Underground River Flows Right Through Minnesota
Minnesota has many beautiful – and often mysterious – attractions. From the strange story of the Kensington Runestone to the newly solved mystery of the Devil's Kettle, this state is full of unique places to see. One of Minnesota's most beautiful hidden treasures is actually underground.
In southern Minnesota, the Root River ambles its way east from Chatfield, to meet the Mississippi River. But along the way, it dips below ground to become a subterranean river with otherworldly beauty. Luckily for Minnesotans, we can visit the underground river in Minnesota at Forestville/Mystery Cave State Park. Take a look: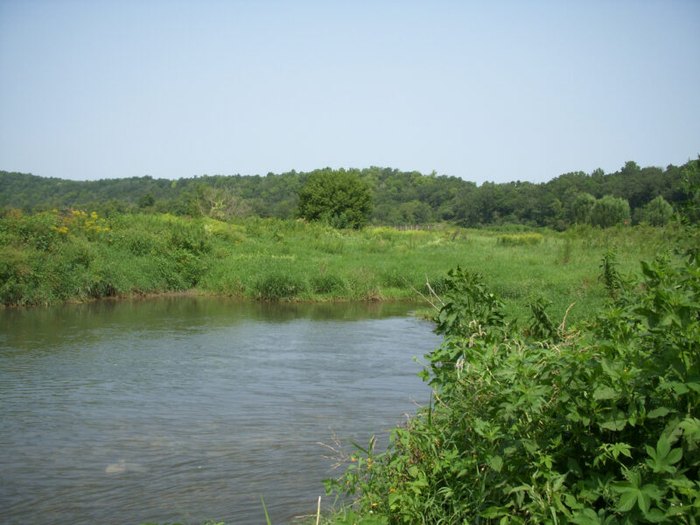 Have you ever visited the state park that contains this underground river? Let us know what you thought! If you love exploring Minnesota's off-the-beaten-track spots, also check out this list of 7 mysterious, unusual spots in Minnesota that you never knew existed.
Address: 21071 County Road 118, Preston, Minnesota, 55965
OnlyInYourState may earn compensation through affiliate links in this article.
More to Explore
Underground River in Minnesota
What are some Minnesota rivers to visit?
Minnesota is a state filled with incredibly beautiful rivers, ponds, and streams. There are hundreds to choose from. Some of our favorites include the Rainy River, an 85-mile-long stretch of beautiful, clear, flowing water, the Saint Croix River, which is an amazing 165 miles long, and, of course, we are home to our very own portion of the 2,318-mile-long Mississippi River. The rivers we listed are just some of the more popular ones; you can take your pick from literally hundreds of smaller, lesser-appreciated rivers as well. Check out this article for our picks for some other amazing Minnesota rivers.
What are some fun facts about Minnesota?
Minnesota has lots of interesting and amusing tidbits of history. It's the 32nd state of the US, and it's the 12th largest state in the US as well. Despite that size advantage, though, we rank as the 21st most populated state. There are 11,842 lakes all over the state! If you were to add up the lengths of every river and stream in Minnesota, you'd end up with 69,200 miles of running water. We could go on forever - there's so much about this state to adore and admire.
What hidden treasures can I find in Minnesota?
One of the best things about Minnesota is the amazingly dynamic nature of all the things there is to do here. What's even better, we can choose from all kinds of less-appreciated things - hidden gems, if you will - throughout the state to ensure that we're not overwhelmed by the public. Some of our favorite Minnesota hidden gems are Niagara Cave, in Harmony, which is a beautiful slot canyon that leads to a winding and deep cave system. When it's in town, the Little Box Sauna (usually in Minneapolis) is a genuine Finnish hot-rock sauna that can't be beat in terms of relaxation. Check out this article for more ideas about great hidden gems.
Related Articles
Explore Minnesota
Featured Addresses

21071 County Rd 118, Preston, MN 55965, USA