Not Many People Realize These 9 Little Known Haunted Places In Michigan Exist
You know, it might not be Halloween all year round like we might wish it was, but that's not to say you can't love getting a little freaked out all the time, right? Michigan is home to plenty of frightening places that are often said to be haunted. Whether you've heard of these creepy sites or not, one thing is for sure: your skin is about to crawl.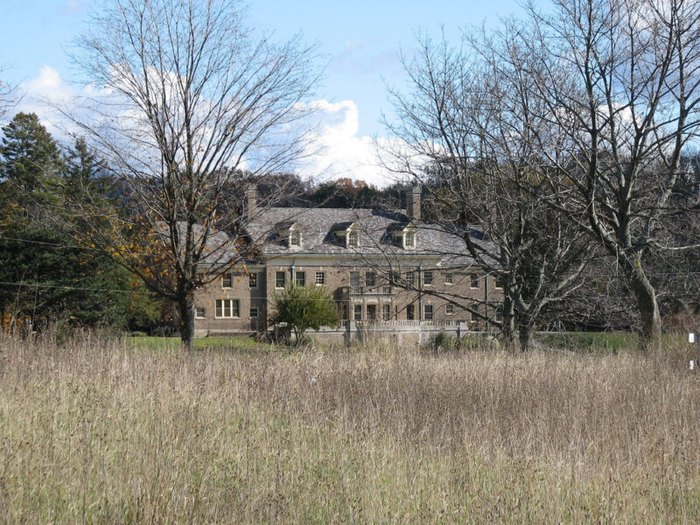 Did these Michigan ghost stories spook or surprise you? Are we forgetting any other haunted spots in Michigan? Tell us your stories in the comments.
OnlyInYourState may earn compensation through affiliate links in this article.
More to Explore
Haunted Places in Michigan
Where are some interesting abandoned places in Michigan?
Lucky for those of us who love urbex (urban exploration or, in other words, exploring abandoned places), Michigan is a great state for it. There are plenty of interesting, unusual, and sometimes straight-up spooky abandoned places peppered all over the state. Some of our favorites include the always-eerie Sugar Loaf Ski Lodge, in Cedar, which was abandoned in 2000 and is always worth a gander. Of course, you can only view this one from the outside; to enter is considered trespassing. However, it's an interesting look at what life once was a little over two decades ago now (seriously, 2000 was more than 20 years ago). Plenty of buildings in Detroit have been retaken by nature, and they're always a sight to see. For example, there's the old Pontiac Silverdome, as well as Southwestern High School. These places always seem to offer a glimpse into the past. 
Are there any Michigan ghost stories? 
Of course. Michigan is a state filled to the brim with creepy stories, urban legends, and, of course, the occasional ghost story. For example, the old orphanage in Marquette is at the center of many a local legend, including whispers that, if you pass it at night, you'll still hear the crying of children inside - even though it's been shuttered and locked since the 1960s. There's also the famous Paulding Light, which is a strange and unexplained light that appears along Highway 45 nearby the town of Paulding. Many theories about what it could be have resonated throughout the years, but today, it still remains unexplained. Craving a little more haunted Michigan spookiness? Check this article out for 10 haunted places in Michigan you've got to see to believe. 
What are some of the most creepy places in Michigan?
Mackinac Island is thought to be one of the most haunted places in the state. It's the single most often sought-after place in the entire mitten for ghost hunters to gather and see what they can find. We're home to a few super-creepy haunted lighthouses, too, like Seul Choix Point Lighthouse and the Old Presque Isle Lighthouse. There is also the world-famous (or should we say infamous) Traverse City State Hospital, which was built in the 1800s and housed severely mentally ill folks for decades. They say there's a portal to hell on the grounds, too, and only the brave go looking for it. 
Related Articles
Explore Michigan
Featured Addresses

6597 138th Ave, Holland, MI 49423, USA

500 Temple St, Detroit, MI 48201, USA

1549 Glendale Ave, Petoskey, MI 49770, USA

3183 Co Hwy 431, Gulliver, MI 49840, USA

1425 N Elm Ave, Jackson, MI 49202, USA

U.S.S. Edson - Saginaw Valley Naval Ship Museum, 1680 Martin Street *You will not find us through GPS, Bay City, MI 48706, USA

10256 Willis Rd, Willis, MI 48191, USA

Watersmeet Township, MI, USA

Elmwood St, Detroit, MI, USA