These Abandoned Places In Michigan Are Disturbing Yet Somehow Beautiful
When it comes to abandoned places in Michigan, it's no surprise that Detroit takes the trophy. After all, the challenging history of the Motor City means that some 70,000 properties are vacant and in various states of decay throughout the area. The crumbling, burnt-out buildings intrigue artists and draw in photographers worldwide who wish to venture into these gutted landmarks. But while Detroit might have the most creepy, abandoned places in Michigan, it's certainly not alone – and ruins are not confined only to the big city. They can be found in abandoned mining towns, rural areas, historic bridges, and elsewhere. In fact, their stories are not all tragic. Here's a rundown of abandoned places in Michigan that are slowly returning to nature.
Please note that many of these abandoned places are off-limits to visitors. We do not encourage trespassing to see these sites for yourself, so please appreciate these unique views via photographs and official documentation efforts.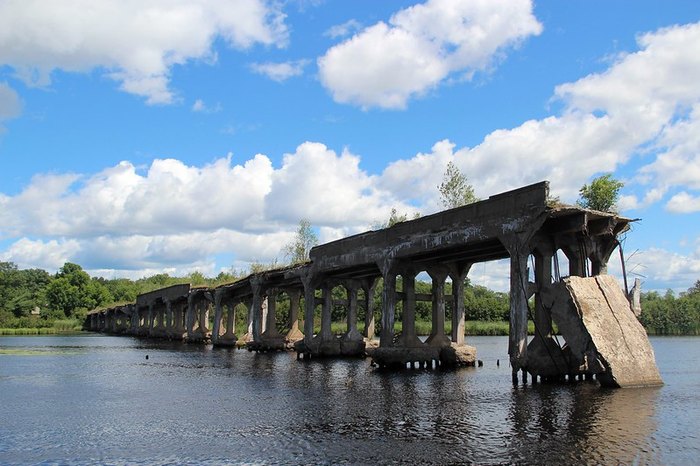 Now that you've checked out some of the most fascinating abandoned places in Michigan, we'd like to hear from you: are there any spooky or abandoned spots in your neck of the woods? Share your own local legends with us by leaving a Facebook comment or recommend another historic place in Michigan to feature by completing our official nomination form.
If you appreciate the darker side of life, you'll want pack up the car to follow our haunted road trip through Michigan.
OnlyInYourState may earn compensation through affiliate links in this article.
More to Explore
Spooky Places In Michigan
Are there any other abandoned places in Michigan?
Abandoned buildings are some of the spookiest places to explore, even if we're just looking at photos. But the places featured above aren't the only abandoned spots in the Great Lakes State -- in fact, there's a historic trail in Michigan that leads to the ruins of Haven Hill, a once-bustling estate owned by Edsel and Eleanor Ford. When you take a walk here, you'll feel like you've stepped back in time.
What are some of the most haunted places in Michigan?
Crumbled buildings and ghost stories go hand-in-hand. If you're a fan of all things scary, you might enjoy reading about the most haunted places in Michigan, from storied cemeteries to eerie hotels. Whether you're looking for a quick day trip or planning an overnight adventure with your fellow paranormal enthusiasts, this list won't disappoint.
Does Michigan have any other abandoned asylums?
You were likely intrigued by reading about the Northville Psychiatric Hospital in our article above. While this spot is now demolished, there's another former mental health institution that's still partially standing: Eloise. If you'd like to learn more about Eloise, which is made up of both ruins and still-functional spaces, check out our piece about a great ghost hunt in Michigan. You might just be able to step inside for some in-person paranormal investigation.
Related Articles
Explore Michigan