8 Unforgettable Places In Massachusetts That Everyone Must Visit This Winter
The days are short and the nights are chilly, but that doesn't mean you can't have some amazing experiences in Massachusetts this winter. Winter, in fact, is the perfect time to make some magical memories the entire family can enjoy. Check out the eight best things to do in Massachusetts in winter for a mix of outdoor and indoor activities to warm you up and get you in touch with the season.
Editor's Note: Before you make plans to head to an event, confirm that it's on for the current year. You'll also want to check to make sure other destinations are open and to confirm their hours, too.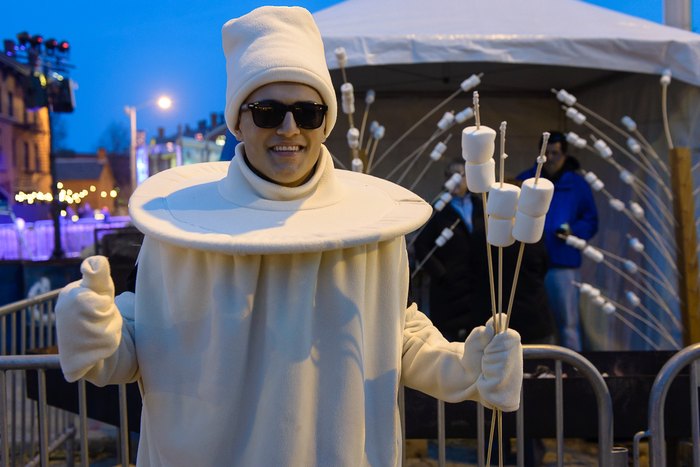 Have you been to any of the places mentioned above? What are your favorite things to do in Massachusetts in winter? Let us know in the comments! Did you know there's a law in Massachusetts that prevents you from starting your car to heat it up on those bitter-cold mornings? Read more about this anti-idling law in Massachusetts.
OnlyInYourState may earn compensation through affiliate links in this article.
Massachusetts In Winter
December 19, 2020
Where are the best places for snow tubing in Massachusetts?
There are plenty of fun winter activities here in New England. For non-stop thrills, try a day of snow tubing in Massachusetts. Nashoba Valley Ski Area in Littleton provides an idyllic backdrop for a day of winter fun. Grab a snow tube, and zoom down the hill as many times as you want. At the end of the tubing run, take the lift back to the top of the hill, and pick one of the 18 lanes to zip down again. Tickets must be purchased online beforehand.
Is Massachusetts a good place to visit in the winter?
Winter in Massachusetts can be quite cold and snowy. However, there are plenty of places to visit in winter in Massachusetts, particularly its picturesque towns. Visit the town of Stockbridge that is like stepping into a winter scene by Norman Rockwell. The picturesque town was used by Rockwell once lived in the Berkshires and used Stockbridge as inspiration when he painted. The Berkshires, Wellfleet, and North Adams are all must-visit winter destinations as well.
Which hikes in Massachusetts are best in the winter?
There is no shortage of winter destinations in Massachusetts, and some are best explored on a beautiful hiking trail. Head to Tyringham Cobble, for example, with two miles of trails that are dotted with natural beauty, including rock ledges. Trek along the 4.4-mile Ponkapoag Pond Trail at Blue Hills Reservation. The trail is open year-round, although it's particularly pretty when sprinkled with snow. Head to the town of Concord and follow the easy 1.7-mile Walden Pond Loop Trail for a tranquil experience. (The trail does close sometimes if there is too much snow, so check before you go.)