9 Picturesque Trails In Massachusetts That Are Perfect For Winter Hiking
There's something special about walking out into the cold, wintery world, isn't there? The smell of snowflakes on the wind and wood-smoke in the air is a magical part of the season, and there's no better way to experience that enchantment than a winter hike. Check out some of these wonderful winter hikes across the state, and don't let the chill keep you indoors! Get out and enjoy this beautiful world of ours.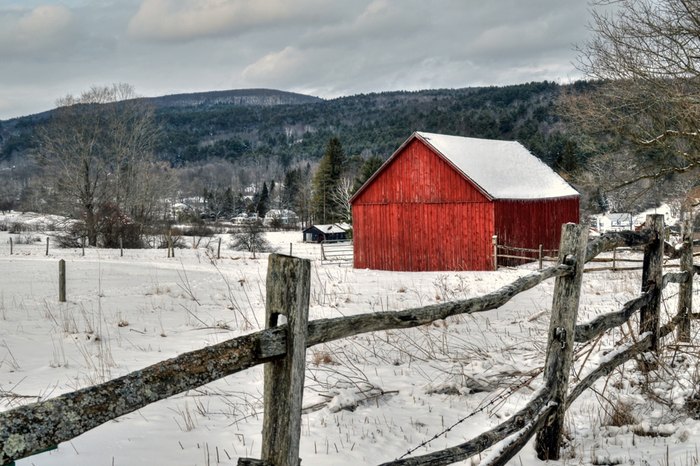 If you're looking for more winter enchantment, check out these 11 majestic spots in Massachusetts that will make you feel like you're at the North Pole. What's your favorite part of winter in Massachusetts? Tell us about it in the comments.
OnlyInYourState may earn compensation through affiliate links in this article.
Best Winter Hikes in Massachusetts
February 04, 2022
Where can I go winter hiking in Massachusetts?  
Who says the bitter cold winters here mean you have to stay indoors for all these months? Not us! There are all kinds of fun things to do during winter in Massachusetts (see below). We love winter hiking, for example, and there are lots of places that upkeep their trails even when its snowy. We're fans of the Ponkapoag Pond Trail, located in Milton inside the Blue Hills Reserve. It's scenic, beautiful, and quite photogenic, so don't forget your camera! Then, there's the Walden Pond Loop Trail, which can be found in Concord; it's a simple hike through some beautiful, sparky-white snowy landscapes that you'll want to explore time and time again. Plus, it's amazing year-round, not only during the coldest months of the year. Many of our state parks have trails maintained during winter, like Maudslay State Park, in Newburyport. Hike the Mile Circle Loop if you get a chance! Finally, there's the Norwottuck Rail Trail, found in Northampton. This list is nowhere near exhaustive, of course; check out this article for more information on each of these and then some. We're sure you'll love your options as much as we do! How lucky we are to live in such a wonderful place.  
What are some fun things to do in the winter in Massachusetts?  
During the coldest months, Massachusetts turns into something of a wonderland. Of course, you can do all the traditional classics, like snowmobiling, ice skating, building snow forts, having snowball fights, winter hikes like the ones mentioned above, and SO much more. Other fun things to do in the winter in Massachusetts include delights like the annual Lowell Winterfest, in Lowell (obviously), and hanging out in the Boston Frog Pond for some ice skating is pretty awesome, too. The possibilities are really only as limited as your imagination – well, that, and how well you can bundle up!