The One Hikeable Lake In Massachusetts That's Simply Breathtaking In The Fall
Tucked away in the woods of Saugus is a sparkling pond that is surrounded by some of the most gorgeous autumn colors. Birch Pond is a great place to escape into nature and appreciate the beauty of the season. Best of all, it's easily reachable via a scenic hike on one side or a quick walk on the other side.
Read on to learn more about exploring this stunning fall destination.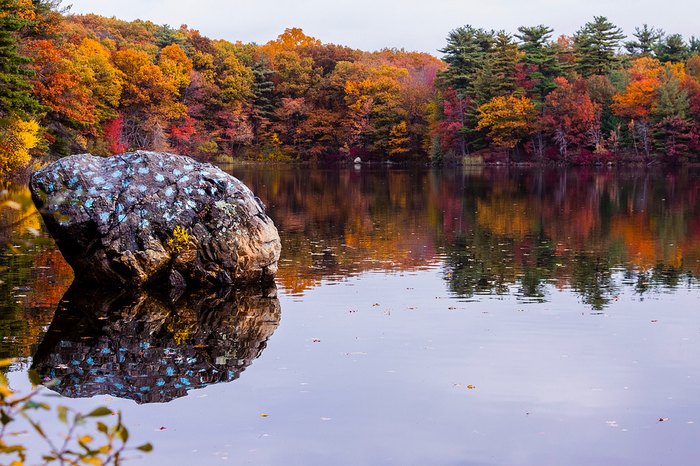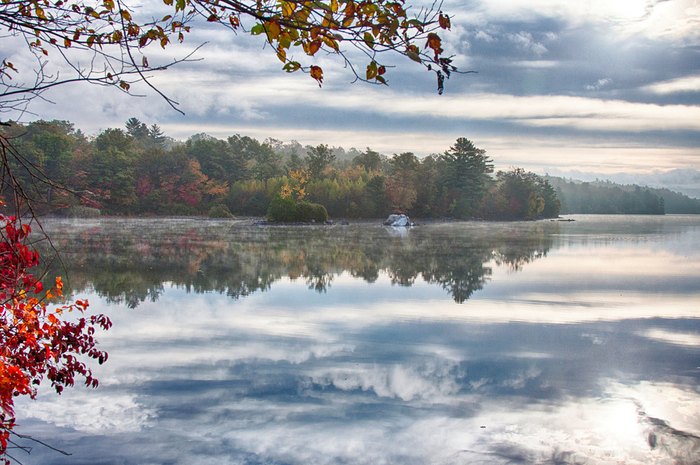 This is a great hike for everyone from experienced outdoor enthusiasts to someone who just wants a bit of fresh air. There are plenty of trees shading the trails so you'll stay cool under that autumn sun and lots of branching trails to check out if the main trail is a bit crowded.
Not up for a hike but still want to check this place out? Simply park on Birchwood Avenue or Pond Street on the other side of the reservation and walk up to the pond directly! The west side of the pond is bordered by Walnut Street.
Click here to see the pond's location on a map.
For more amazing places to hike in the fall, check out this list of secret Massachusetts parks you've never heard of but really should explore.