The Sinister Story Behind This Popular Massachusetts Lake Will Give You Chills
Most people know the Quabbin Reservoir as the main source of drinking water for the Boston area and a beautiful spot to spend a sunny afternoon. Its sparkling surface seems so tranquil and untroubled. However, there's actually a sinister side to this beloved man-made lake.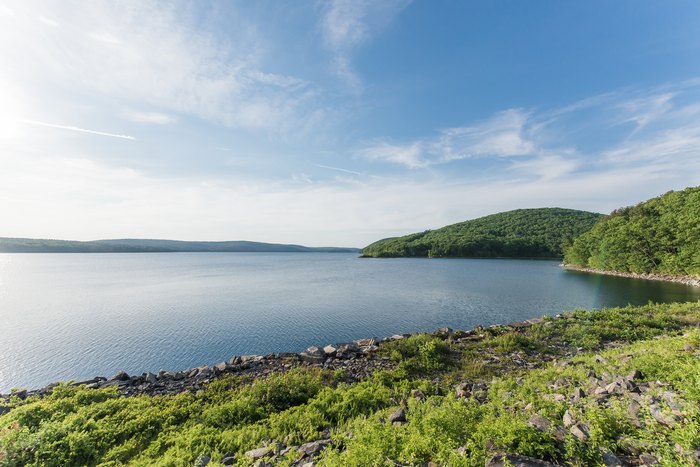 Today, you can actually visit the ruins of some of these underwater ghost towns. A portion of the old town of Dana was situated on higher ground and some of the foundations survive. You can explore Dana's old stone walls, walking paths and even some old cellar holes.
If ghost towns are your thing, check out this spooky Massachusetts ghost town rumored to be the home of witches.
Did your great-grandparents or grandparents have any stories about the drowning of these towns? Share your experience below!