18 Best Hiking Trails In Massachusetts: The Top-Rated Hiking Trails To Visit In 2023
From the ocean to the mountains, from Cape Ann to Cape Cod, and all the cities and towns in between, the Bay State offers so much resplendent beauty. And with that beauty comes a variety of state parks and hiking trails to explore it all and immerse ourselves in nature. We've put together an epic list of trails for some of the best hikes in Massachusetts and you may want to do them all!
Best Hikes In Massachusetts
Visit the summit of the state's highest peak, take in views of Boston, and enjoy seeing some of the most beautiful areas of the state along the best hiking trails in Massachusetts.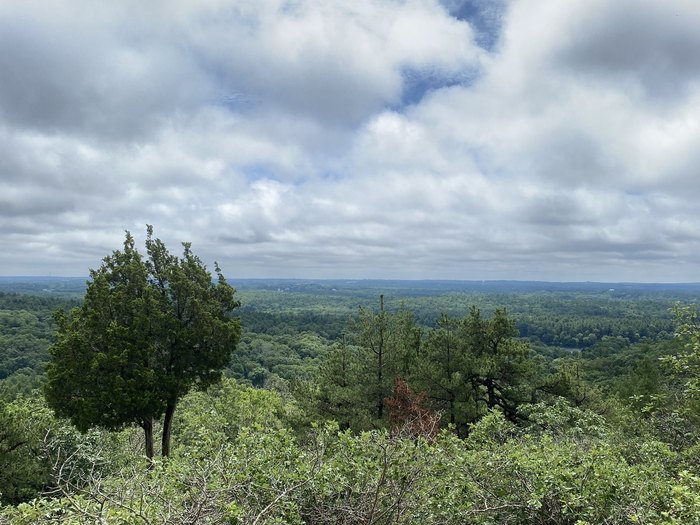 Best Short & Easy Hikes In Massachusetts
If you're looking for a short and easy hike, perhaps one that's a bit more family-friendly, check out the following best places to hike in Massachusetts.
Hardest Hikes In Massachusetts
Since we covered easy hikes, it's now time to talk about some of the hardest hikes in the state. These arduous hikes are lengthy and the elevation gain isn't for the faint of heart. Hiking these trails also takes some extra preparation and precautions. Here are some of the most challenging hikes in Massachusetts:
Best Waterfront Hikes In Massachusetts
Some of the best places to hike in Massachusetts lead to the water. Between the Atlantic Ocean, the bays, rivers, ponds, and lakes, there are numerous waterfront trails for those who love to be by the water, Here are some of the best waterfront hikes in Massachusetts:
Best Winter Hikes In Massachusetts
Don't be afraid to go hiking in the winter. Of course, you'll have to go prepared with warm layers, a winter coat, boots, gloves, and other ways to keep warm in the cold air. But hiking during the winter brings about a sense of peace and calm you can't find during other times of the year. Trails are quieter and you may have some all to yourself!
Best Hikes Near Boston
Okay, city dwellers, these hikes are for you! Just because Boston is a bustling city doesn't mean there aren't any hikes to do in and around it. There are plenty of trails to enjoy the city in a different way than just walking around the streets.
Whether it's a beach hike or a mountain hike you're looking for, a short and easy trek or a long and arduous one, the Bay State really does have a hike for nearly anyone. So, get outdoors and take a trek along one of the trails for the best hikes in Massachusetts!
OnlyInYourState may earn compensation through affiliate links in this article. As an Amazon Associate, we earn from qualifying purchases.
More to Explore
Best Hiking Trails In Massachusetts
Does Massachusetts have good hiking trails?
Massachusetts has a variety of excellent hiking trails. Whether you enjoy the beach or the mountains, easy or challenging, we have trails for everyone. Here are some of the best hiking trails in Massachusetts in addition to those above:
What are the best months to hike in Massachusetts?
Hiking can be done any time of the year in Massachusetts, but the best months in terms of good weather are from April through October. In April, you can certainly find some spring wildflower hikes while October brings the gorgeous fall color hues.
Related Articles
Explore Massachusetts