These 10 Restaurants In Maryland Don't Look Like Much… But WOW, They're Good
As the classic saying goes, never judge a book by its cover. This mantra doesn't only apply to books, but can also be proven accurate when it comes to restaurants. These 10 hidden gem restaurants in Maryland may not seem impressive from the outside, but their drool-worthy food will surprise you. They'll definitely have you wanting to come back for more.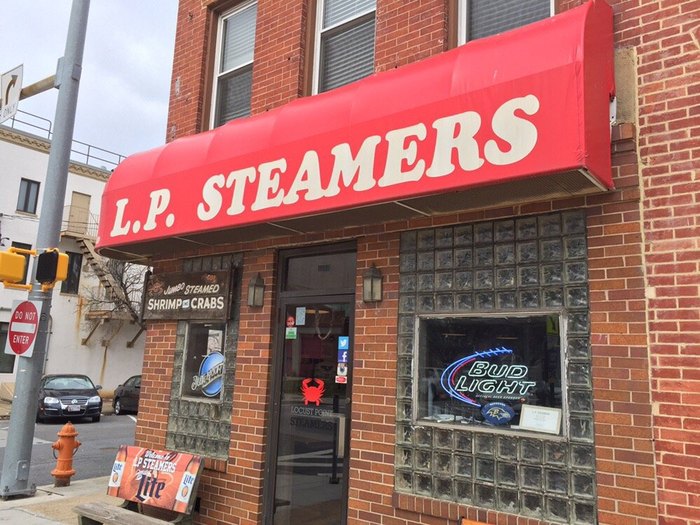 With so many dining destinations in our state, these hidden gems restaurants in Maryland are just the beginning. What other 'hole-in-the-wall' type places would you add to the list? Let us know in the comments! Then take a peek at these 10 hole-in-the-wall restaurants in Maryland.
Address: 1100 E Fort Ave, Baltimore, MD 21230, USA
Address: 7840 Washington Blvd, Elkridge, MD 21075, USA
Address: 8017 Wisconsin Ave, Bethesda, MD 20814, USA
Address: 8949 Baltimore St, Savage, MD 20763, USA
Address: Philadelphia Ct, Rosedale, MD 21237, USA
Address: 4017 Philadelphia Rd, Abingdon, MD 21009, USA
Address: 414 S Main St, Accident, MD 21520, USA
Address: 1065 Maryland Ave, Hagerstown, MD 21740, USA
Address: 48290 Wynne Rd, Ridge, MD 20680, USA
Address: 3127 Aireys Spur Rd, Cambridge, MD 21613, USA
Hidden gem Restaurants In Maryland
September 26, 2020
What are the best hole-in-the-wall restaurants in Maryland?
Maryland dining can be so much fun, especially when we find hidden gems. Some of the best food, in fact, can be found in hole in the wall restaurants in Maryland that don't look like much from outside, but boy do they know how to make good food. The Frying Pan in Lusby, for example, serves some of the biggest and best breakfasts around. Nick's Diner in Wheaton also boasts a scrumptious selection of breakfast and lunch dishes. Just don't forget to bring cash to the cash-only eatery. Dolce in Hagerstown and Reggae Soul Café are other restaurants worth checking out.
What are the best hidden gem restaurants in Maryland?
If you're looking for more hidden gem restaurants, you'll find plenty of them in Maryland. If you're a fan of pizza, stop by 1978 Pizza in Pasadena. The pizza joint serves some of the best pizza around and also features sandwiches and desserts on the menu. Park 'N Dine in Hancock just might be one of the best local restaurants in Maryland, serving everything homemade, including crab stuffed shrimp. Marie's Diner is a hidden gem, especially if you love homemade food served in huge portions. Mamie's Café with Love is another must visit if you're in La Plata.
What country restaurants in Maryland are worth the drive?
How far would you drive for a scrumptious meal? Some of the best restaurants in Maryland are out in the country, which means you'll have to log some miles on your car. If you're a fan of meaty meals, dine at Bullock's Beef House. Dig into a juicy steak, cooked just the way you like it, before stocking up on fresh meat at the attached butcher shop. Clear Spring Country Diner serves delicious food in generous portions. Other country restaurants you might want to check out include Cindy's East Side Kitchen in Cambridge and Baugher's Restaurant in Westminster.
Address: 1100 E Fort Ave, Baltimore, MD 21230, USA
Address: 7840 Washington Blvd, Elkridge, MD 21075, USA
Address: 8017 Wisconsin Ave, Bethesda, MD 20814, USA
Address: 8949 Baltimore St, Savage, MD 20763, USA
Address: Philadelphia Ct, Rosedale, MD 21237, USA
Address: 4017 Philadelphia Rd, Abingdon, MD 21009, USA
Address: 414 S Main St, Accident, MD 21520, USA
Address: 1065 Maryland Ave, Hagerstown, MD 21740, USA
Address: 48290 Wynne Rd, Ridge, MD 20680, USA
Address: 3127 Aireys Spur Rd, Cambridge, MD 21613, USA