The Magical Place In Maryland Where It's Christmas Year-Round
To some of us, Christmas isn't just one day… it's an entire season. If it could be Christmas every day, I'd be the merriest Marylander in all the land. But since that's not possible, I have to settle for the next best thing. There's a Christmas store in Maryland that is Christmas themed all-year-round! One step inside, and you'll instantly be transported to December 25th each and every time you visit.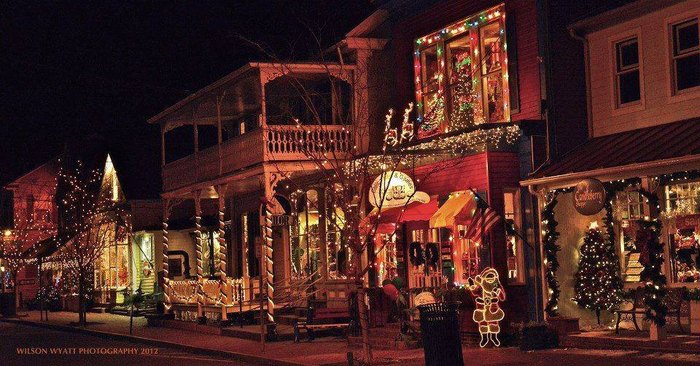 If this sounds as amazing to you as it does to me, then check out The Christmas Shop in St. Michales, Maryland for all things Christmas. What's your favorite thing about Christmas in Maryland? Let us know below in the comments section! Looking for more unique towns in Maryland to visit this winter? Then check out these 10 enchanting Christmas towns in Maryland!
Address: 216 S Talbot St, St Michaels, MD 21663, USA
OnlyInYourState may earn compensation through affiliate links in this article.
Christmas store in Maryland
November 04, 2022
What are the best sled riding hills in Maryland?
Although Maryland only has one ski resort, Wisp, there are many locations to go sledding in the old-fashioned way. There are many hills to pick from in Herring Run Park in Baltimore, which is a well-liked location for sledding. Pinecliff Park, located in Lake Linganore, offers a dedicated children's sledding hill. Cross-country skiing, snowshoeing, and sledding are all possible at Herrington Manor State Park, and equipment rentals are also available. Blackwater Falls State Park near Davis, West Virginia, which is over the border, has a quarter-mile-long sled run. Happy sledding! 
What are some indoor winter day trips to take in Maryland?
Why not take a day trip to one of Maryland's many museums if you want to escape the cold? The Walters Art Museum will appeal to art historians, and the Baltimore Museum of Art houses the greatest Matisse collection in the world. Visit the Smithsonian affiliate College Park Aviation Museum if you're an aviation enthusiast. A planetarium and kid-friendly interactive displays can be found at the Maryland Science Center. An interesting and instructive experience can be had at the National Aquarium in Baltimore, which is home to hundreds of animals, including jellyfish, dolphins, and even birds.
What are some other outdoor activities to do in winter in Maryland?
In Maryland, there are many activities you can do outside in the wintertime besides snow tubing. Of course, skiing and snowboarding are always thrilling possibilities, but cross-country skiing and snowshoeing offer a change of pace and a special way to take in the winter surroundings. If you like hiking trails in the winter, you'll find serene surroundings and picturesque views of the snowy environment. Visit this guide for more suggestions on wintertime activities in Maryland.
Address: 216 S Talbot St, St Michaels, MD 21663, USA
OnlyInYourState may earn compensation through affiliate links in this article.