This Abandoned House In Maryland Has An Evil And Twisted Past
There are dozens of places that are abandoned in Maryland, but not many people know the history behind them. While most forgotten abodes become uninhabited due to financial troubles or natural dilapidation, others have more disturbing pasts. This particular abandoned home in Maryland has a tale so horrifying that it may have left an evil presence looming over the property – if not, well, the whole county. This abandoned house in Maryland is a place of evil and suffering, and the tale will send chills down your spine.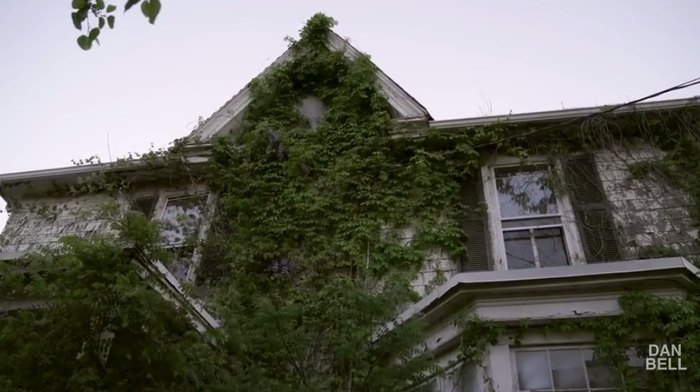 This potentially haunted, abandoned place in Maryland is a chilling part of Maryland history that some would rather forget. If you think this story is gruesome, imagine what it would be like to walk through the home where this infamous murder happened. That's exactly what urban explorer Dan Bell did. The following video shows the severely-weathered structure that was once home to unhinged murderer Stephen Craig Johnson.
This isn't like any other abandoned footage you've seen. The longer you watch the video, the more frightening it becomes. It's evident that the murder house is still filled with eerie remnants, both dead and alive.
For more fascinating videos of abandoned places, follow Dan Bell on YouTube and Facebook!
Do you have any favorite abandoned and/or haunted places you love? We'd love to hear all about it. Have you ever visited this creepy old abandoned house in Maryland? Share your photos as well!
We think this is one of the scariest abandoned places in Maryland there is. If you love exploring equally spooky places in the Old Line State and are still searching for "abandoned places near me," check out this list of even more creepy places in Maryland. Or you can go on our haunted road trip through Maryland, just be sure to check our road trip packing guide first so you don't forget anything important.
OnlyInYourState may earn compensation through affiliate links in this article.
More to Explore
Eerie Places in Maryland
What are some truly eerie places in Maryland?  
Sure, Maryland is gorgeous and everything, but it can also be creepy as all get-out if you know where to look. As one of the oldest states in the United States, Maryland has a history full of triumph and innovation, but also full of dark secrets, legends, and some straight-up darkness. Here are some examples of some of the most haunted places in the Old Line State:
 A house in Hagerstown known as the Hager House, which is said to be haunted by not

one 

but 

two 

different families.

Fort McHenry in Baltimore, which once served as a hospital in World War I.

The Maryland State House in Annapolis, which has had rumors of a haunting for decades.

In Scotland, you can find a lighthouse that is as beautiful as it is haunted: the lighthouse is said to be plagued by specters and spooks.
For a longer list, check out this article all about our favorite eerie places in Maryland.
Related Articles
Explore Maryland
Featured Addresses