This Story Of This Haunted Cemetery In Maine Is Not For The Faint Of Heart
Maine has its fair share of beauty. While we may be biased, we'd argue that it's the best-looking state in New England. But, with along with all the good things like fall foliage, delicious apple cider donuts, and great road trips – there's some creepy stuff. From haunted lighthouses to entire Maine college campuses that are reportedly full of spirits, Maine's long history means lots of stories of hauntings, and Anderson Cemetery is one of them. It might just be one of the most haunted places in Maine.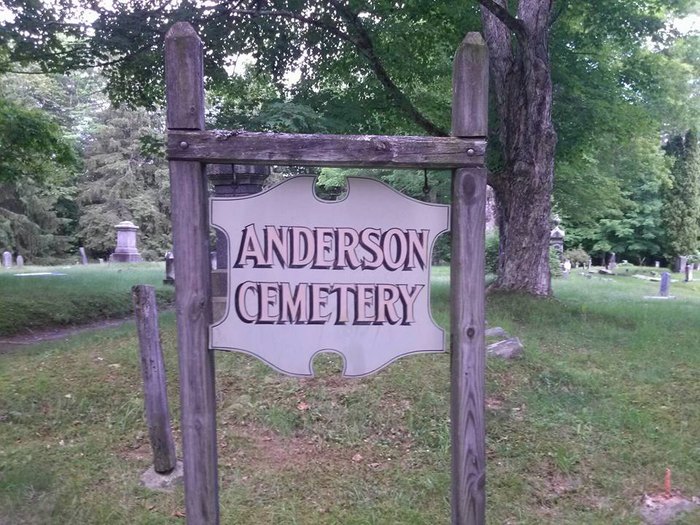 While not haunted, the photos of this abandoned Maine asylum will give you chills. The history is a sad, but important reminder of the importance of mental health care.
OnlyInYourState may earn compensation through affiliate links in this article. As an Amazon Associate, we earn from qualifying purchases.
More to Explore
Haunted Places In Maine
Are there any other haunted cemeteries in Maine?
Once you've concluded your own paranormal investigation at Anderson Cemetery, you can visit the other haunted cemeteries in Maine. Bucksport is one of the most haunted towns in Maine, and it's home to not one but two allegedly haunted cemeteries, Buck Cemetery and Oak Hill Cemetery. Perhaps one of the most famously haunted cemeteries in Maine is the Mount Hope Cemetery in Bangor, one of the most well-known cemeteries in the state. Stephen King used this cemetery as inspiration for many of his novels, so that gives you an idea of the creepy vibes you'll find here.
What haunted hiking trails can I take in Maine?
If you'd like to add a little mystery to your outdoor adventure, there's one particular haunted hiking trail in Maine that you'll enjoy. Located in Silver Lake Park, the 2-mile hiking trail that leads to Silver Lake is believed by many people to be haunted by the ghost of a woman named Sarah Ware. According to legend, Sarah was beheaded in 1898 and buried in the town cemetery, which is now located at the bottom of the lake. While the trail is beautiful, it might just be a little too hauntingly beautiful for some!
What is the most haunted place in Maine?
Maine is a beautiful place, but it's also got a bit of a haunted side to it. There are so many haunted places in Maine that we've even created a road trip that'll take you to some of Maine's most popular haunts, including Pocomoonshine Lake, the Kennebunk Inn, and the Wood Island Lighthouse. The tragic tale behind the murder-suicide at the Wood Island Lighthouse spurred many ghost stories, so many that they removed the light in 1972 so that no one could have to stay in the lighthouse anymore, since workers were constantly hearing screams, moaning, and unexplained shadows.
Related Articles
Explore Maine
Featured Addresses

Smith-Anderson Cemetery, River Rd, Windham, ME 04062, USA