10 Of The Greatest Acadia National Park Hiking Trails In Maine For Beginners
People come to Maine's Acadia National Park from all over the world. Of course they do! Acadia National Park in Maine is the national park to visit in Maine. It's one of the most beautiful in the country and it's the only one that features the uniquely craggy coast of Maine. But a common misconception might have you believing that you need to be an experienced hiker to enjoy the trails. Acadia is actually home to a number of hiking trails in Maine that won't require you to build up a sweat. These easy Acadia National Park hikes will allow you to see the beauty of Maine without risking life and limb to do it!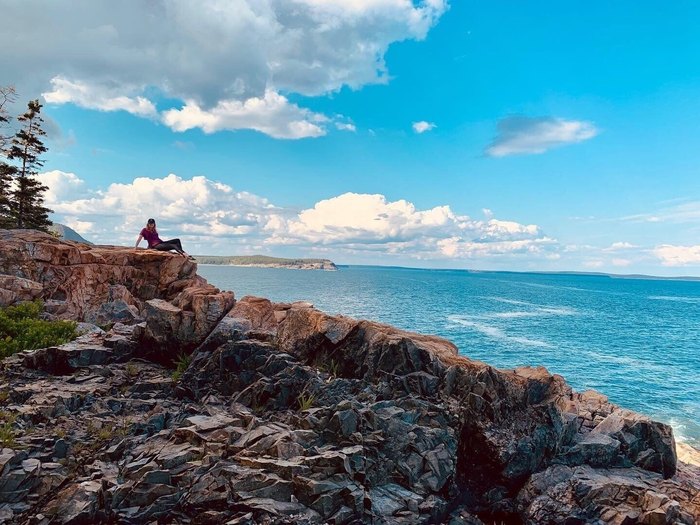 These 10 amazing trails make it clear that Acadia is the national park to visit in Maine. Hiking in Maine is always wonderful, but doing so at Acadia National Park is truly something special. Start planning your next visit!
Prefer cycling to hiking? Acadia National Park is a great place for that too! Click here to read more about it. And to learn more about the park overall, check out these 10 facts you might not know.
OnlyInYourState may earn compensation through affiliate links in this article.
Address: 44.3386° N, 68.2733° W
Address: Acadia National Park, Maine, USA
national park to visit in Maine
February 22, 2022
What are some great things to do outside in Maine?
Maine is a paradise for outdoor lovers. A trip to Acadia National Park alone will keep you busy outside for days and days. But there are other places to explore in Maine that outdoor lovers will enjoy. There are some truly charming and wonderful small towns in Maine that you will want to visit and roam around outside. For instance, head to the small town of Wiscasset and wander around the charming downtown. Another amazing outdoor adventure is a visit to Blueberry Land. Yes, Blueberry Land! Head there and have some yummy fruit today. Maine is also home to some amazing state parks. Be sure to visit Baxter State Park and check out the stunning waterfalls there. And for those who love charming covered bridges, Maine has many. Be sure to visit the picturesque covered bridge in Newry. It is downright lovely. For more things to do outside in Maine, check out this wonderful list of 11 free outdoor activities.