Hiking To This Aboveground Cave In Maine Will Give You A Surreal Experience
There are lots of interesting natural features throughout the state of Maine, including little-known caverns like today's feature destination: Moose Cave Gorge. In fact, here at Only In Maine, we find caves in particular to be particularly fun, and we are always up for a below-ground excursion. Or, as is the case with Moose Cave Gorge, an above-ground expedition.
While most of the caves you'll find here are coastal, created over time by pounding surf, there are few places to explore these geological wonders further inland. For a fun day's adventure, take a hike in Grafton Notch to this interesting cave that can be accessed ABOVE the ground. How cool!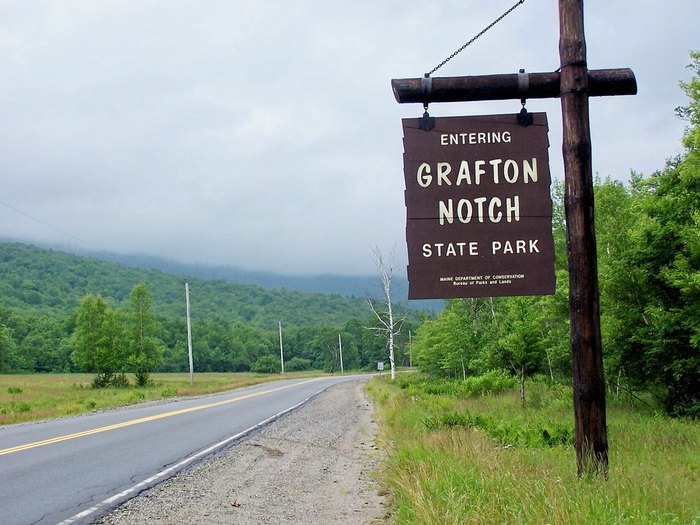 Check out this video for more on how to access Moose Cave Gorge:
For those who love hiking, you'll love these nine trails that lead straight to some of the best beaches in Maine!
OnlyInYourState may earn compensation through affiliate links in this article. As an Amazon Associate, we earn from qualifying purchases.
More to Explore
Moose Cave Gorge
Is Moose Cave Gorge the only cave in Maine?
Moose Cave Gorge might be known in the Pine Tree State because it is a rare above-ground cave, but it's just one of many amazing caves in Maine. In Andover, Devil's Den is a fairly accessible cave that makes for a fun, family-friendly day trip. Unlike some of the other caves in Maine, you don't need to worry much about how to get in; here, you can just wander down the path and end up inside this amazing cavern in Maine. The Black Brook runs nearby and you'll also find some waterfalls -- in the winter, they often freeze over!
Acadia National Park is a veritable treasure trove of subterranean adventures. Thunder Hole will stop you dead in your tracks. Folks tend to forget that the famed Thunder Hole actually exists because it's a cave. As the waves rush in, the air is forced out, creating a thunderous roar. Don't expect to go into this cave, but it's worth a trip to hear the crazy sound! Anemone Cave is another Acadia treasure worth seeking out, though it's admittedly a bit hard to access -- so only try it if you're extremely careful and agile. You can't access it until the tide is down and you'll want to make sure you're well outside of it once the tide comes back. But, once you manage to climb your way down (you'll need to do some scrambling), you'll see some wonderful tide pool action! Finally, along one of the most popular trails in Acadia, you'll encounter a fair few little caves you can pop into. We won't tell you exactly where, but do take the hike and check these secrets out! Start from the Gorham Mountain Trail parking area located on Park Loop Road. The trail begins easily and then heads slightly up through the forest. Little by little things will become more rugged as you head towards a granite ascent, making for a really cool cave experience in Maine!
Related Articles
Explore Maine
Featured Addresses

Moose Cave Gorge, North Oxford, ME 04261, USA