You'll Love These 8 Perfect Camping Spots At Maine's Only National Park
Maine has lots of ways to enjoy the outdoors. Whether you prefer the coast or hunkering down among the pines further inland, there's no shortage of ways to sleep outside. But, there's one spot that might be the best of all. Acadia National Park is Maine's only national park, but one is all you need when it's this special. Located along a rocky coast, the views are second-to-none and the trails could keep you busy all year. Next time you have a hankering for a few nights under the stars, go all-out: do some camping in Acadia National Park in Maine. These camping spots are some of the best in the state!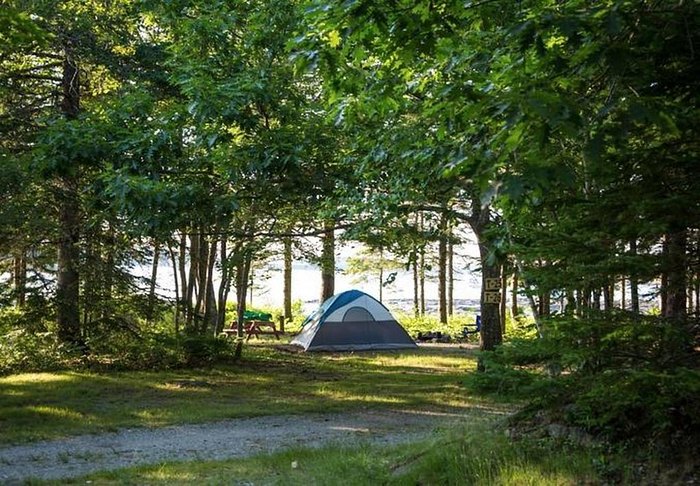 Only have a day? No worries! These are the 8 things you must do on a one-day trip to Acadia National Park!
OnlyInYourState may earn compensation through affiliate links in this article. As an Amazon Associate, we earn from qualifying purchases.
More to Explore
National Park to Visit in Maine
What are the most popular state parks in Maine?  
Maine is home to an impressive 32 state parks, and it can be pretty hard to choose which ones to explore first. Of course, you could always start with the most beloved parks and work your way to the hidden gems; that's how we'd prefer to do it! The most popular state park in Maine is Acadia National Park, which isn't just popular in Maine – it's also one of the top ten most-visited National Parks in the United States! Sure, it's not a state park, but trust us when we say it's worth mentioning and worth visiting. Other popular and much-beloved state parks in Maine include Baxter State Park, which is located in the "heart" of the state and is home to our highest mountain (with an elevation of 5,268 feet). It's perfect for hikers and lovers of nature to relax and unwind. Other favorites of ours include Two Lights State Park, in Cape Elizabeth, and Rangeley Lake State Park, both of which are particularly photogenic. Then, there are the hidden gem parks – you might want to check this list out for more information about those! 
What are some of the best hiking trails in Maine?  
According to our friends at AllTrails.com, there are more than 1600 amazing trails to explore in the great state of Maine. The most popular at the time of this writing is the Beehive Loop Trail, an invigorating 1.5-mile trek nestled within Acadia National Park. It's challenging but trust us when we rave about its surreal beauty. Also at Acadia National Park, there's the Jordan Pond Path Trail, which is a bit easier to navigate than the previously mentioned Beehive Loop. That one's a little longer, coming in at just over three miles in length; it's breathtaking all the same. We're also fans of the legendary Gorham Mountain Loop, which is located in the same park.  
Related Articles
Explore Maine