These 3 Road Trips In Maine Will Lead You To Places You'll Never Forget
Maine is such a beautiful place to live, and one of our very favorite ways to explore is a good, old-fashioned road trip. Happily, the Pine Tree State is full of amazing natural wonders and attractions, all of which are just begging to be explored! So before you search for "day trips near me in Maine" take a look at these three excursions we've put together, each of which is located in a different region of the state. One explores the state's best breweries; another, Maine's most winsome waterfalls; while the third trip takes aim at Maine's picturesque lighthouses off the coast. Are you ready for an epic road trip adventure in the Pine Tree State? Let's go!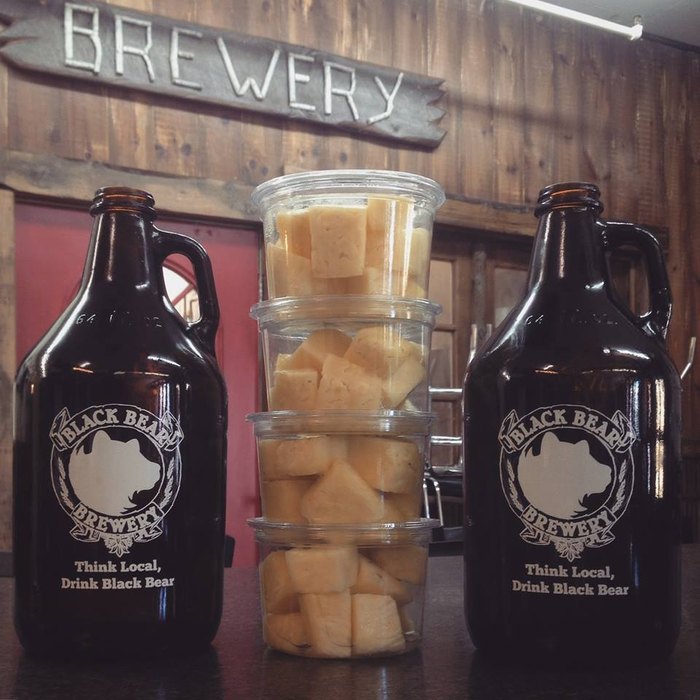 Are you still wondering "What are some day trips near me in Maine?" We thought you might be. Check out this list of our most epic, bucket-list-worthy day trip adventures in Maine!
OnlyInYourState may earn compensation through affiliate links in this article.
Address: Black Bear Brewing, 193 Exchange St, Bangor, ME 04401, USA
Address: Blank Canvas Brewery, 46 Betton St, Brewer, ME 04412, USA
Address: Penobscot Bay Brewery, 279 Main St, Winterport, ME 04496, USA
Address: Strong Brewing Company, 7 Rope Ferry Rd, Sedgwick, ME 04676, USA
Address: Atlantic Brewing Company, 15 Knox Rd, Bar Harbor, ME 04609, USA
Address: Boon Island, Maine, USA
Address: Nubble Lighthouse, Sohier Park Rd, York, ME 03909, USA
Address: Portland Head Light, Cape Elizabeth, ME 04107, USA
Address: Bite into Maine, 1000 Shore Rd, Cape Elizabeth, ME 04107, USA
Address: Two Lights Lighthouse, 15 2 Lights Terrace, Cape Elizabeth, ME 04107, USA
Address: Bug Light, S Portland Greenbelt Pathway, South Portland, ME 04106, USA
Address: Screw Auger Falls, North Oxford, ME 04261, USA
Address: Dunn Falls, North Oxford, ME 04261, USA
Address: The Cataracts, North Oxford, ME 04261, USA
Address: Coos Canyon, Byron, ME 04275, USA
Address: Angel Falls, West Central Franklin, ME 04275, USA
Address: The Shed Barbeque & Blues Joint, 7501 MS-57, Ocean Springs, MS 39565, USA
day trips near me in Maine
July 30, 2021
How do I learn about more day trips near me in Maine?
Wondering about epic day trips in the Pine Tree State? You've come to the right place! And the good news is, at just 320 miles long and 210 miles wide, no matter where in Maine you're located, you're pretty much guaranteed to be close to an amazing road trip adventure! We've compiled our very best road trips in this article; all are amazing adventures that belong on any Mainer's bucket list. From exploring the state's most scenic byways and towns, to enjoying the best of the fall foliage in the autumn, to checking out Maine's creepiest locales, you're bound to find an adventure on this list that really speaks to you!
What are some fun roadside attractions in Maine?
While you're on the road, you're bound to unearth some cool attractions that are unique to the Pine Trees State. In addition to Maine's beautiful scenery and landscape, there are some truly amazing roadside attractions. For starters, there's Lenny the Moose, a 1,700 pound milk chocolate moose that has been turning heads at the Len Libby chocolate store 1997. And if you're into larger-than-life attractions, the L.L. Bean Bootmobile is truly a sight to see. It's like the Oscar Meyer Wienermobile, but a giant boot. Oh, and don't miss Wild Blueberry Land in Columbia Falls. Not only is this an epic roadside attraction, it's also a fun day trip destination, with mini golf and a bakery/gift shop that's housed in a giant blueberry, and has pretty much every blueberry creation you could dream of.
Are there many waterfalls in Maine?
Maine, like the rest of New England, is home to an abundance of picture-perfect waterfalls. The most famous? Moxie Falls. With a spectacular, 90-foot drop, Moxie Falls is Maine's highest and most easily accessible waterfall. It's also one of the most beautiful places in all of New England. You'll visit many of them on the above waterfall road trip that we mapped out for you. If you're looking for more, our Ultimate Waterfall Road Trip is sure to satisfy your desire to go waterfall chasing in Maine!