10 Reasons Why Stephen King Books Take Place In Maine
While quite a few famous celebrities have once lived in Maine, Stephen King may just be our biggest. His terrifying tales set in fictional towns such as Derry and Castle Rock have been sending chills down the spines of book lovers throughout the world. But, of all places, why are Stephen King books set in Maine? We know that King is a Maine native and that he calls Bangor home, but if his towns are fictional why not any other state? Why is Stephen King obsessed with Maine? We don't know for sure, but we have some theories. Mostly, we argue, why not? Maine can be ethereal, spooky and beautiful all at once. Here are some other reasons why Stephen King books may take place in Maine.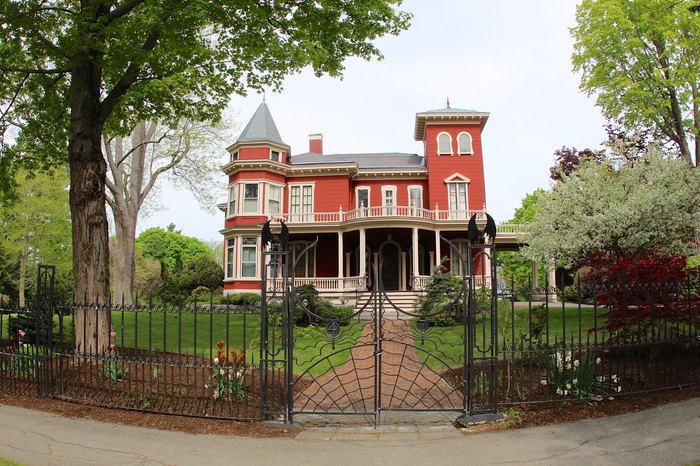 Whether or not these theories are true, there's no question that Maine offers the perfect backdrop for chilling tales. Do have any other theories? Let us know on Facebook!
OnlyInYourState may earn compensation through affiliate links in this article.
More to Explore
Why Are Stephen King Books Set In Maine
What are the most haunted places in Maine?
Maine is often considered one of the most haunted states in the country. Stephen King and Maine are regularly associated because the state is often the setting of the horror writer's literary works. With haunted roads like Route 2A in Wytopitlock and the Swan Island cemetery along the Kennebec River in Richmond, the state has a plethora of scary locations with eerie tales. Some of the most haunted places in Maine include Fort Gorges in Portland, ME, and Colonel Buck's Cursed Tomb in Bucksport, ME.
Can I visit any abandoned places in Maine?
Fans of Stephen King enjoy the state's many abandoned places, which only adds to Maine's spooky atmosphere. There are many fascinating abandoned places to explore in Maine. Often topping the list of best-abandoned places to visit in Maine is Fort Gorges, located off the coast of Portland, ME. The Fort offers tours and limited access throughout the warmer months of the year.
Can I go ghost hunting in Maine?
Many people wonder if all Stephen King books are set in Maine due to the state's seemingly infinite ghost stories and rich history. Maine is often regarded as the spookiest state in the country. Not only are there many ghost towns in the state, but ghost hunting is a popular attraction! Allegedly haunted Fort Knox regularly hosts ghost tours and overnight stays for brave visitors. Visitors have also reported paranormal activity at the Museums of Old York in Maine and the famous "White Witch" that likes to watch the nearby preschool children play.
Related Articles