Here Are The 14 Best Things To Do In Shreveport, Louisiana
The northern part of Louisiana often gets overlooked as a tourist destination, which makes sense, especially when Louisiana's other major cities like New Orleans, Baton Rouge, Lafayette, and even Lake Charles are all relatively close to each other. You could drive from Lake Charles to New Orleans in less than four hours. Shreveport has a lot to offer, though! From history to mystery to beautiful natural scenery, Louisiana's third-largest city is worthy of spending a few days exploring. If you're thinking about making the journey, here are some of the best things to do in Shreveport. This list will cover a bit of everything, ensuring that folks with a wide range of interests can enjoy this beautiful city.

Top Tourist Attractions in Shreveport
The top tourist attractions in Shreveport cover everything from historic museums to picturesque parks. Of course, you'll want to make sure you hit up all of the top tourist attractions in Shreveport. From striking it big at the casinos to shopping till you drop at the outlet, there's always something to do in Shreveport.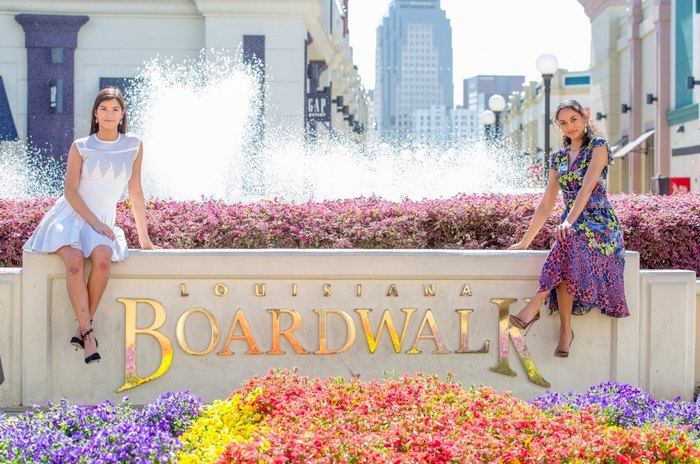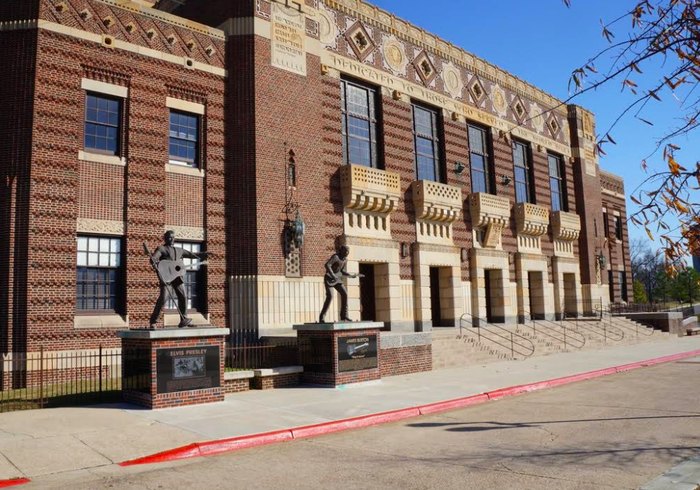 Things to Do in Shreveport with Kids
Shreveport is a kid-friendly city, so no matter how old your kids are, you'll find plenty to keep them occupied, especially if they are animal lovers. These family fun spots are great for both rainy days and perfect-weather adventures, ensuring you'll have plenty to do no matter what the weather is up to! Louisiana weather can be pretty fickle, so be sure to check the radar before you embark on any outdoor adventures.
What to Do in Shreveport for Couples
Whether you're on a first date or celebrating a 20-year anniversary, there are plenty of things for couples to do in Shreveport. Grab a beer at one of the many breweries in Shreveport, like Great Raft Brewing or Red River Brewing, before hitting up some of Shreveport's top date night destinations. Here are a few ideas:
Where to Go in Shreveport at Night
Shreveport has an enticing nightlife scene that will appeal to just about anyone. Whether you're looking to see a live show, enjoy some drinks, or indulge in a fantastic meal, Shreveport nightlife has something for everyone. Here are a few of our favorite things to do in Shreveport at night:
Free Things to Do in Shreveport
We get it, traveling can be expensive, so why not make the most of all of the free things you can do in Shreveport? A good time on a dime doesn't mean you have to sacrifice some of the best sights. Here are some free things to do in Shreveport:
And there you have it! This list should keep you and your family busy for several days as you explore the beauty of Shreveport and northern Louisiana. If you've visited any of these attractions, tell us about your experience in the comments below!
OnlyInYourState may earn compensation through affiliate links in this article.
Address: Shreveport, LA, USA
Things To Do In Shreveport
December 04, 2022
What is the best time of the year to visit Shreveport?
Because of Shreveport's location, there is no specific "best time of year" to visit. While July and August can be rather hot and humid, it's far away from the Gulf of Mexico so you won't have to worry too much about weather-related events like hurricanes. While not very common, Shreveport does see the occasional snowfall during the winter, making the city a picture-perfect destination for the holidays. If you really want to get the most bang for your buck, we'd recommend visiting Shreveport during the spring, when the weather isn't unbearably hot and the flowers are beginning to bloom.
Check out this article for more things to do in Shreveport.
Are there any famous landmarks in Shreveport?
There are several famous landmarks in Shreveport. Some of the most visited famous landmarks in Shreveport include:
Is Shreveport safe?
Shreveport is just as safe as any other major city in Louisiana. While you'll want to stay vigilant just like you would in any other city, Shreveport is considered to be a fairly safe city in Louisiana. Here are some statistics to help you make the judgment for yourself:
Overall, both Shreveport's crime and property rates are higher than both the national and state averages.
As of June 2022, there's a one in 18 chance of becoming a victim of either violent crime or property crime.
Out of the top safest 35 cities in Louisiana, Shreveport ranks as the 29th safest city, closely beating out Bogalusa, Natchitoches, Hammond, Crowley, Alexandria, and Monroe.
For further reading, check out this list of Louisiana's safest cities.