14 Romantic Things To Do In Shreveport For Couples
Lovingly referred to as, "Louisiana's Other Side," Shreveport has a lot to offer. Whether you're in town just visiting, or you've lived here your entire life, there's plenty to see and do in this marvelous city (and surrounding areas). Not only is it a kid-friendly city, but you'll also find plenty of things to do in Shreveport for couples too. If you're on date night duty and you're on the hunt for date night ideas in Shreveport, we've got you covered. There are so many unique things to do in Shreveport that are perfect for couples that you'll practically have an entire year's worth of date night ideas in your back pocket by the time you finish this article.
Romantic Things to Do in Shreveport for Couples
No matter what time of year it is, there are plenty of romantic things do to in Shreveport for couples to enjoy. Of course, if it's raining, you may be locked into an indoor activity, but luckily, Shreveport's weather is pretty mild year-round, although the city does see the occasional snowfall! While a walk through a snow-covered park does sound romantic, it's far too unpredictable to suggest that…but if you're visiting in the winter, you'll want to check your weather app just in case! Regardless, here are a few ideas for romantic things to do in Shreveport, and these are certainly more reliable than the weather!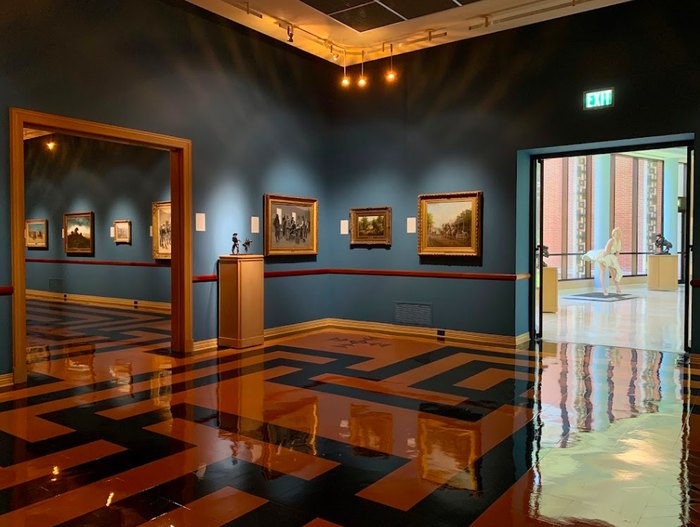 Shreveport Date Ideas for Foodies
Dinner is always a safe bet for date nights. Of course, finding the perfect restaurant is the real challenge. Whether you're just looking for something casual or you're celebrating 10 years, there are plenty of restaurants in Shreveport that would love to have you dine with them for date night. Obviously, these spots are open for more than just dinner, so consider these spots for lunch or a weekend brunch, too!
Outdoor Date Ideas for Nature Lovers
Prefer your dates to be outdoors? Shreveport has plenty of parks and outdoor attractions are are ideal for outdoor dates. Take a stroll through picturesque gardens, hit the hiking trails of a nearby state park, or grab a paddle and spend a few hours kayaking around the water… as long as the weather cooperates, you can easily fill your day with outdoor adventures.
Date Night Ideas in Shreveport for Couples
Dinner and a movie is the standard date night idea, but let's switch things up a bit. After dinner, how about snagging tickets to something a little different? There are so many wonderful places in Shreveport that make for great date night ideas, so whether you're after a romantic night strolling the riverfront or an eye-opening planetarium show, you'll have plenty of options. Here are some ideas:
Romantic Things to Do in Shreveport in the Daytime
Turn date night into date day with all the wonderful attractions in Shreveport. Many of the attractions we've already listed are ideal for day dates, but these next few attractions are just outside of Shreveport, but the extra effort is worth it! Plus, it'll give you a chance to make an epic playlist to listen to in the car.
Time to start planning those epic date nights! If you'd like even more ideas, here are some of our favorite things to do in Shreveport, and this article includes options for families, kid-friendly options, free attractions, and more.
OnlyInYourState may earn compensation through affiliate links in this article.