9 Stunning Louisiana Beaches That Look And Feel Like The Ocean
Alabama and Florida might be swimming in beach accolades, but let's not forget about Louisiana. It's not just about bayous and jazz in the Pelican State – we've got some serious beach game too. Whether you're craving some sand-between-your-toes time in the peak of summer, or seeking a serene coastal getaway in the heart of winter, Louisiana's beaches are ready to impress. Diverse wildlife, plenty of sun-soaked spots for lounging, and a plateful of the freshest seafood, are just the start of the Louisiana beach experience. And we're not just talking bayou-side sand here, these beaches have waters so shimmering and views so breathtaking, they'd give any ocean a run for its money. So if you can't make the long drive to the Gulf Coast, worry not! We've gathered a list of some spectacular Louisiana beaches that will make you feel like you're right there on the oceanfront, any time of the year. Check out the beaches in Louisiana: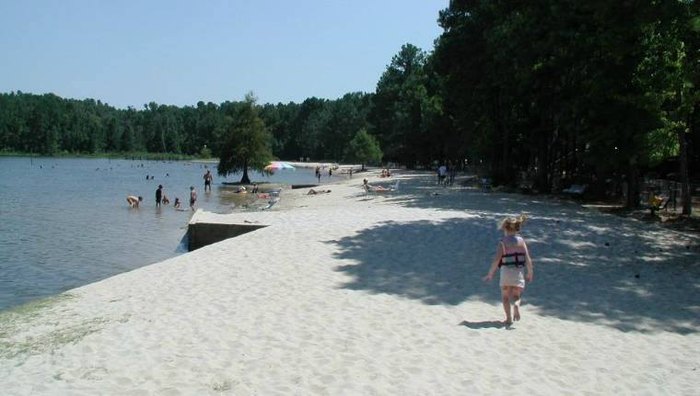 Where's your favorite Louisiana beach? Let us know in the comments below!
Many of the Bayou State's best beaches are found in our glorious state parks. For more Louisiana adventures, check out these lesser-known state parks and these petite parks that deserve a second look.
OnlyInYourState may earn compensation through affiliate links in this article.
Louisiana beaches
May 31, 2023
What are the best times of year to visit these Louisiana beaches?
The best times to visit Louisiana's beaches depend on what you're after. If it's warm weather and water sports, late spring through early fall (May-September) is perfect, with temperatures reaching the 80s and 90s. For a quieter, cooler getaway, consider late fall and winter (October-February), when temperatures are still mild, ranging from the 50s to 70s.
Apart from the beaches, what other unique attractions can visitors enjoy in Louisiana?
Louisiana, affectionately known as the Bayou State, offers a rich array of experiences beyond its stunning beaches. Immerse yourself in the vibrant history and culture of New Orleans, famous for its jazz music, Mardi Gras celebration, and unique Creole cuisine. Explore the state's stunning natural beauty by visiting the Atchafalaya Basin, the largest wetland in the United States. Venture into Louisiana's history by touring plantation homes along the Mississippi River. Wildlife enthusiasts will love the state's numerous wildlife refuges, home to unique local species. And don't forget to sample Louisiana's iconic Cajun and Creole cuisine, a flavorful testament to the state's diverse cultural heritage. Check out this list of the best day trips in Louisiana.
Are there any unique local seafood specialties to try while visiting these beaches?
While exploring Louisiana's beaches, don't miss out on the local seafood delicacies. Gumbo, a hearty soup with a mixture of seafood like shrimp and crab, is a must-try. Also, consider sampling fresh-caught oysters or indulging in a crawfish boil, a local tradition, especially in springtime.
Are there beachfront accommodations or camping options available near these Louisiana beaches?
Yes, several of these Louisiana beaches offer accommodations or camping options. For example, you can camp right on the beach at Grand Isle and Holly Beach. For more traditional lodging, many towns near these beaches have a range of options, from quaint bed-and-breakfasts to more luxurious waterfront resorts. Always make sure to book in advance, especially in peak season.