10 Small Towns In Rural Louisiana That Are Downright Delightful
There's really nothing as idyllic and charming as a small, rural town. Luckily for us, Louisiana has quite a few. From Christmas tree farms to the crawfish industry, these 10 rural Louisiana towns rely on the land. They may be small, but they're downright delightful. Take a look at these 10 delightful towns and make plans to visit some of them soon.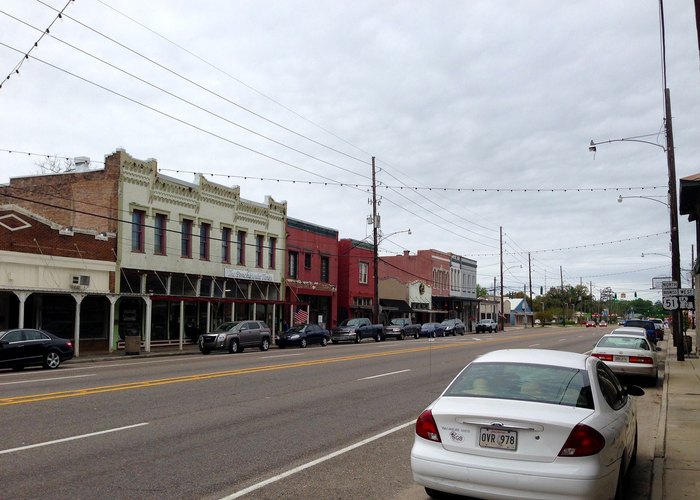 It's impossible to include every adorable, rural town in Louisiana! Which small towns would you add? These small towns in Louisiana are serving up some of the best food you've ever tasted.
OnlyInYourState may earn compensation through affiliate links in this article. As an Amazon Associate, we earn from qualifying purchases.
More to Explore
Rural Louisiana
What are the best things about living in Louisiana?
Living in Louisiana comes with many perks. For starters, our food is incredible. Cajun and Creole cuisine is very much woven into Louisiana's culture, so much so that you won't be able to escape it (and that's a good thing). Louisianians are also privy to some of the most incredible natural scenery in the country. Our mesmerizing waterways include bayous, swamps, marshes, and rivers that weave throughout the state, not only providing a habitat for wildlife to thrive, but it's also a major export for Louisiana. Nature lovers will thoroughly enjoy a tour through the Atchafalaya River Basin, the largest swamp in the nation, while others may prefer to hit the hiking trails around the Kisatchie National Forest. If you're a nature lover or a foodie, Louisiana is the place for you. 
What is the most beautiful small town in Louisiana?
There are so many small towns in Louisiana, each one with its own unique charm and allure. These rural areas in Louisiana are so often the heartbeat of the state, and that can certainly be said when it comes to Grand Isle. While Louisiana's only inhabited barrier island has taken many hits from hurricanes over the years, it remains one of the most beautiful little towns in the state. Not only is it one of the top fishing destinations in the entire world, but the beaches overlooking the Gulf of Mexico provide a lovely spot to sink your toes in the sand and enjoy a beach day. 
What is the oldest town in Louisiana?
While many believe that New Orleans is the oldest city, it's actually Natchitoches. Natchitoches was established in 1714 and incorporated in 1819, making it the oldest permanent settlement in Louisiana. The town's 33-block Historic District is a beautiful area to spend the day exploring, and the town turns into an incredible winter wonderland during the holidays, with a holiday lights show that's been called one of the best in the country. 
Related Articles