These 9 Rare Photos Show New Orleans' Mardi Gras History Like Never Before
Have you ever been to New Orleans' Mardi Gras celebration? If not, you've probably seen it on television or in numerous photos. Some of the best photos were taken many decades ago, including the 9 vintage Mardi Gras photos listed below. Each of these old Mardi Gras pictures is truly special. In fact, they're some of the best vintage Mardi Gras photos you'll ever see. You're going to love them!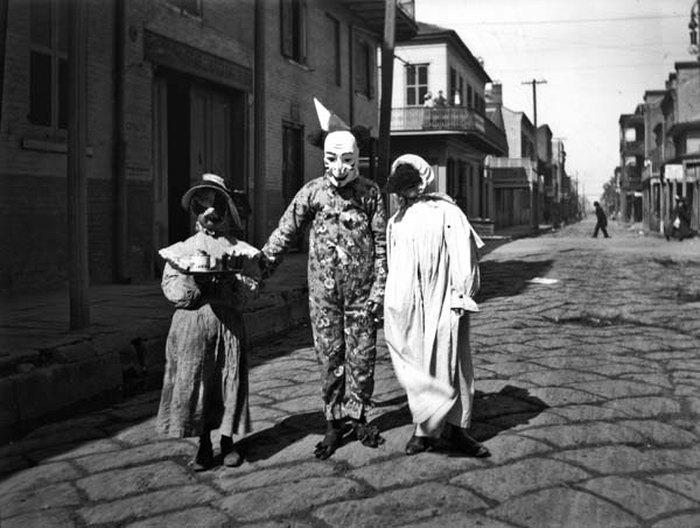 What do you think about these vintage Mardi Gras photos? Pretty amazing, right? Please feel free to share your thoughts with us in the comments below. Also, let us know what your favorite part of New Orleans' Mardi Gras is. We would appreciate hearing your feedback.
OnlyInYourState may earn compensation through affiliate links in this article.
Address: New Orleans, LA, USA
New Orleans' Mardi Gras + Related Info
February 17, 2023
What are five New Orleans' Mardi Gras traditions and their history?
The history of Mardi Gras is truly fascinating thanks to several of its traditions that go way back. There are quite a few Mardi Gras traditions, and we've listed five below that almost everyone is familiar with.
1. Mardi Gras Colors
Purple, gold, and green are the traditional colors of Mardi Gras. They are royal colors that stand for justice (purple), power (gold), and faith (green).
2. Parade Floats
The parade floats are the best part of Mardi Gras. They come in large sizes and are elaborately decorated.
3. Mardi Gras Masks & Costumes
According to law, anyone riding a parade float during Mardi Gras must wear a mask. Masking is legal for everyone else on Fat Tuesday. In addition to masks, many people also choose to dress up in elaborate costumes during Mardi Gras.
4. Mardi Gras Beads & Throws
One of the most famous Mardi Gras traditions is the beads, or "throws." These have been passed out to parade attendees since the 1920s. Today, all kinds of items are thrown, including toys, cups, MoonPies, and more.
5. King Cake
The King Cake is the most popular baked treat during Mardi Gras. You can usually find this cake sold all over New Orleans during this yearly celebration. A traditional King Cake is an oval shaped coffee cake that's braided and covered in purple, green, and gold icing. It's then dusted with sugar, and a plastic baby is attached to the outside of it.
When is Mardi Gras this year in New Orleans, and where is a great place to stay during the celebration?
This year's Mardi Gras celebration in New Orleans will begin on Tuesday, February 21. If you're planning to attend, a great place to stay is the Hotel Monteleone. The Hotel Monteleone, which opened in 1886, is a New Orleans landmark. Situated in the heart of the French Quarter, it's also one of the most beautiful hotels in the world. It has an onsite restaurant, an extravagant bar, and many other amenities you won't find anywhere else.