The 13 Very Best Day Trips You Can Possibly Take In Louisiana
There's so much to do in Louisiana, it can often get a bit overwhelming for anyone visiting. Even locals have their pick from outdoor activities, events, attractions, and more. For anyone searching "day trips near me in Louisiana" you've come to the right place. We've listed 13 of the very best day trips you can possibly take in Louisiana, north to south, east to west. If you've ever wanted to find a list of the most unique attractions in Lousiana, then welcome! Just make sure you click the links within each attraction to find out more about these wonderful day trips!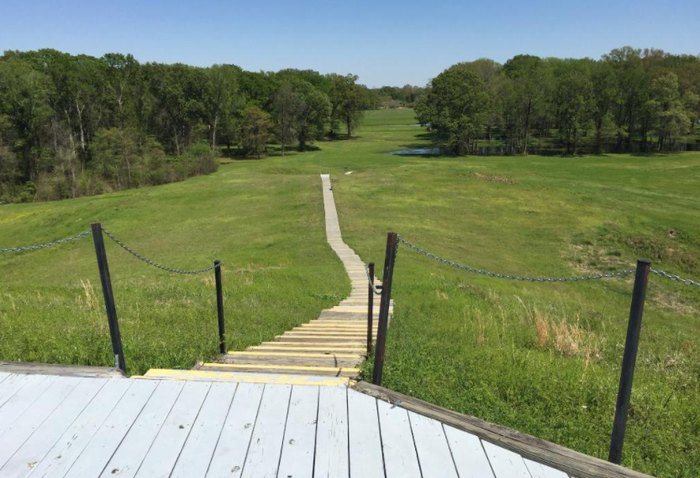 What's your favorite day trip? Share it in the comments below!
OnlyInYourState may earn compensation through affiliate links in this article.
Address: Poverty Point World Heritage Site, 6859 LA-577, Pioneer, LA 71266, USA
Address: Creole Nature Trail All-American Road, 1205 N Lakeshore Dr, Lake Charles, LA 70601, USA
Address: Global Wildlife Center Gift Shop, 26389 LA-40, Folsom, LA 70437, USA
Address: Landry Vineyards LLC, 5699 New Natchitoches Rd, West Monroe, LA 71292, USA
Address: Gators and Friends, 11441 US-80, Greenwood, LA 71033, USA
Day Trips Near Me In Louisiana
August 08, 2021
Where can I go on one tank of gas in Louisiana?
Sometimes the best day trips in Louisiana are able to be enjoyed on one tank of gas. While of course, this depends on the type of car you have, but we've compiled a list of trips that are all within 300 miles, the standard for a tank of gas. So fuel up folks, and check out these eight amazing places to go in Louisiana on one tank of gas.
What are the best free things to do in Louisiana?
One of the greatest adventures you can have in Louisiana that are free to enjoy in terms of admission is exploring the highways and byways. Scenic byways in Louisiana are filled with incredible natural beauty, wildlife, and more. Check out these nine scenic drives in Louisiana that will make you fall in love with the state.
What places in Louisiana should I see before I die?
There are some pretty unique attractions in Louisiana that are touted as hidden gems, even to locals. While visiting the more touristy or populated places is fun, we have a few places to check out that are off-the-beaten-path. Check out these 12 hidden gems in Louisiana you have to see before you die.