These 9 Unique Restaurants In Kentucky Will Give You An Unforgettable Dining Experience
Here in Kentucky, we take dining pretty seriously. From hole-in-the-wall eateries to fine dining establishments and everything in between, there's just no shortage of impressive restaurants to try. But if you're looking for a true dining experience, we have some recommendations you'll want to try. Not only do the following restaurants serve up incredible food, but they also offer a lot in the way of atmosphere and classic Kentucky hospitality. Without further ado, we present the most unique restaurants in Kentucky.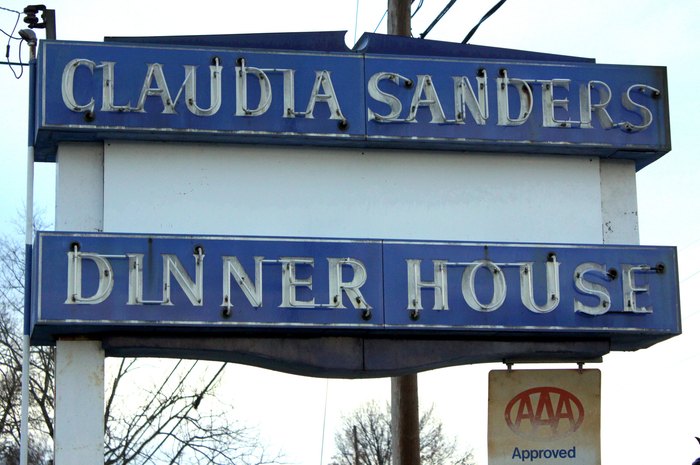 Do you agree that these are some of the most unique restaurants in Kentucky? Did any of your favorite places miss the list? If so, be sure to tell us all about them in the comments — we'd love to hear from you! Or, you can fill out a nomination form for the chance to see some of your favorite Kentucky destinations highlighted in future stories.
Looking for more dining inspiration? Check out our ultimate guide to the best and most unique restaurants in Kentucky.
OnlyInYourState may earn compensation through affiliate links in this article.
unique restaurants in Kentucky
October 06, 2021
What are the most famous restaurants in Kentucky?
The most famous restaurants in Kentucky include:
Jack Fry's
Hammerheads
Gus's World-Famous Fried Chicken
English Grill
Buck's Restaurant
Mayan Cafe
Proof on Main
Lighthouse Restaurant
Moonlite Bar-B-Q Inn
Old Chicago
Wallace Station Deli and Bakery
Wild Eggs
Rafferty's Restaurant and Bar of Florence
Whistle Stop
Here in Kentucky, we pride ourselves on an impressive culinary scene. From mom-and-pop shops to mouthwatering international cuisine, there's something for every palette here in the Bluegrass State. If you're looking to experience some of Kentucky's most famous and reputable restaurants, we'd recommend any of the above as well as these fine places.
Where can I find the best barbecue in Kentucky?
The best barbecue in Kentucky includes:
Roadies BBQ
Red State BBQ
Leigh's Barbecue
Feast BBQ
Old Hickory Bar-B-Que
Babe's BBQ
FDKY BBQ
Momma's Mustard
Pickles & BBQ
Shack in the Back BBQ.
Durham's Pit BBQ
Smokin' This and That BBQ
Sonny's BBQ
Double H BBQ
You probably won't be surprised to hear that Kentucky is known the world over for its delectable barbecue. In fact, you can travel to nearly any region of the state and find yourself within close proximity to some of the best barbecue of your life. Need further proof? Check out any of the above restaurants that serve the best barbecue in Kentucky. Looking for more? Check out our list of the best hole-in-the-wall barbecue restaurants in Kentucky.
What are the best bucket list restaurants in Kentucky?
The best bucket list restaurants in Kentucky include:
Bill's Restaurant. Located in Owensboro, this restaurant takes Southern food and gives it an upscale twist that is every bit as delicious as a scrumptious Mom & Pop homemade Southern restaurant. 

Alfalfa. This Lexington restaurant is the place to go for ample vegan options that are as flavorful and satisfying as the meat options on the menu. Try out the Mushroom Ragout, Hopping John, and Italian Cream cake.

Harper House. If you want comfort food that is piled high, yummy as can be, and has a great beer selection, come to this restaurant in Cadiz and leave feeling quite sated and happy.

Wunderbar. To get your fix of good German cuisine, go to Covington and try out Wunderbar where Classic German dishes are served alongside great burgers and American breakfasts.
Learn more about the best bucket list restaurants in Kentucky.