The Mountain Slide At Kentucky Action Park Will Take You On A Ride Of A Lifetime
Kentucky offers endless opportunities for outdoor fun, but this ride in the mountains may be one of the best. This awesome mountain slide in Kentucky has been a family tradition for years and continues to thrill riders today. If you're craving and adrenaline rush, this incredible attraction is the perfect day trip destination for you. Gas up the car and prepare for adventure, because fun awaits at this incredible Kentucky park.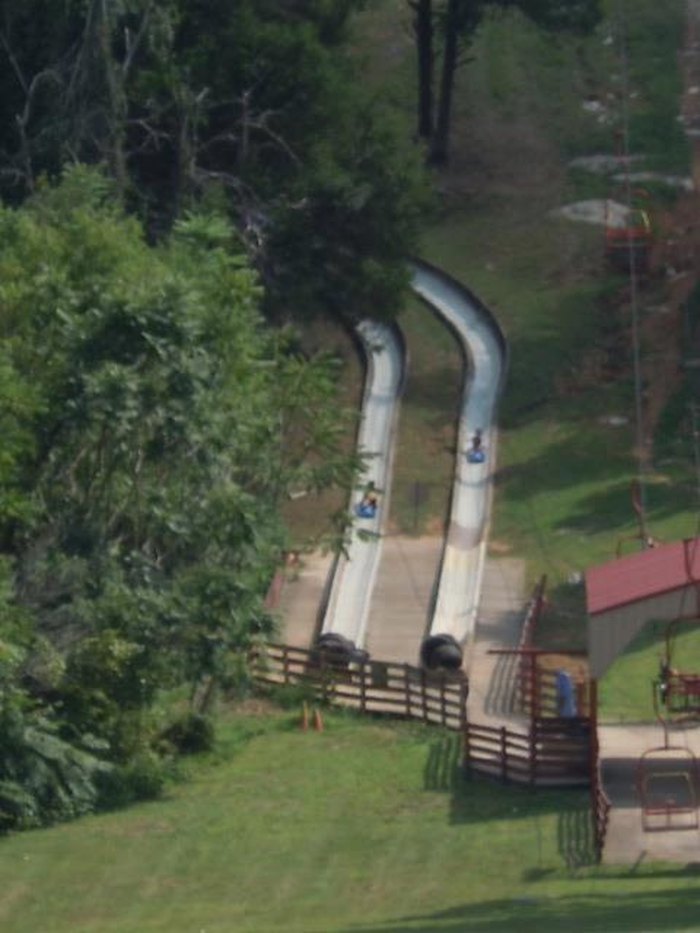 Have you visited the Alpine Slide? Have you made plans to visit this mountain slide in Kentucky this summer? Let us know in the comments below! Kentucky Action Park is located at 3057 Mammoth Cave Road Cave City, KY 42127.
Can't get enough of Kentucky adventure? Swing by Go Ape's treetop adventure course behind the Jefferson Memorial Forest Visitor Center.
Address: 3057 Mammoth Cave Rd, Cave City, KY 42127, USA
OnlyInYourState may earn compensation through affiliate links in this article.
Mountain Slide in Kentucky
August 16, 2020
Is Kentucky a great place to live?
There's so much to love about The Bluegrass State In addition to stunning landscapes and incredible people, Kentucky is home to all sorts of incredible things to do. There's delicious dining opportunities, parks and hiking, unique places of business, and so much more. If you're really looking for the quirkiest features in Kentucky, you'll love seeing our bizarre roadside attractions. Did you know that we have our own Stonehenge, and a house made of coal? If you choose to make Kentucky your home, then you will find more charm and beauty hiding in our lovely landscape.
What are the best little known attractions in Kentucky?
Kentucky is known for many of its most iconic natural landmarks, like Natural Bridge State Resort Park. However, sometimes the most incredible locations in any given place are closely guarded secrets that only locals know. You can treat yourself to a getaway at a campground right on the water at places like Dog Creek, but there's more to do in the area than just camping. There are many other hidden gems in Kentucky, including architectural gems like Conrad Caldwell House and natural wonders like the eighteenth century Osage Orange Tree in Harrodsburg.
What are the oldest parks in Kentucky?
Pine Mountain State Resort Park is the oldest in Kentucky, and it's downright charming. It was established amidst the energy of the Jazz Age, and it now spans over more than 1,100 acres. However, you'll find that most of the state parks here have surprises hidden within their expanses. Each is full of beauty, hiking, and, oftentimes, stunning views.
Address: 3057 Mammoth Cave Rd, Cave City, KY 42127, USA
OnlyInYourState may earn compensation through affiliate links in this article.