The Sunflower Festival At Kalon's Korner In Kentucky Is The Bright Spot Your Summer Needs
There are a few things in this world that make almost everyone smile and sunflowers are one of them. This bright, cheerful flower opens up toward the sun, soaking in its rays and the warmth of summer. The sunflower takes full advantage of a beautiful day and now you can too with a visit to Kalon's Korner in Nicholasville. This lovely farm is hosting Sunfest now through August 8th (weather depending), which means you can visit a sunflower field in Kentucky and it's sure to be the bright spot your summer needs.
Address: 3220 Clear Creek Road, Nicholasville, Kentucky, 40356, USA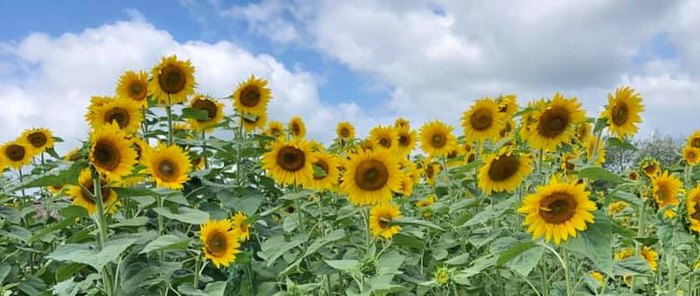 The sunflower knows to face where it's brightest – a lesson we could all stand to learn. If you need a bright spot in your summer, make plans to visit Sunfest and this gorgeous sunflower field in Kentucky. Do you love these cheerful summer flowers? What is your favorite sunflower field in Kentucky? Let us know in the comments!
For more information on Sunfest at Kalon's Korner, check out all the details on their Facebook page.
And for more summer fun, consider taking one of these exciting day trips in Kentucky.
Address: 3220 Clear Creek Rd, Nicholasville, KY 40356, USA