The One Magical Nighttime Hike In Kentucky Everyone Needs On Their Bucket List
Hiking is a wonderful way to spend a beautiful day in Kentucky. When the sun is shining, the Bluegrass State is on display with incredible natural beauty that's just waiting to be explored. However, there is also an outdoor adventure that's best had after the sun goes down. Within Cumberland Falls State Resort Park, right at the largest waterfall in the state, you can witness a phenomenon that only happens at night. One of the most beautiful places in the U.S., the Moonbow is a must-see sight for everyone and this one magical nighttime hike in Kentucky needs to be on every bucket list.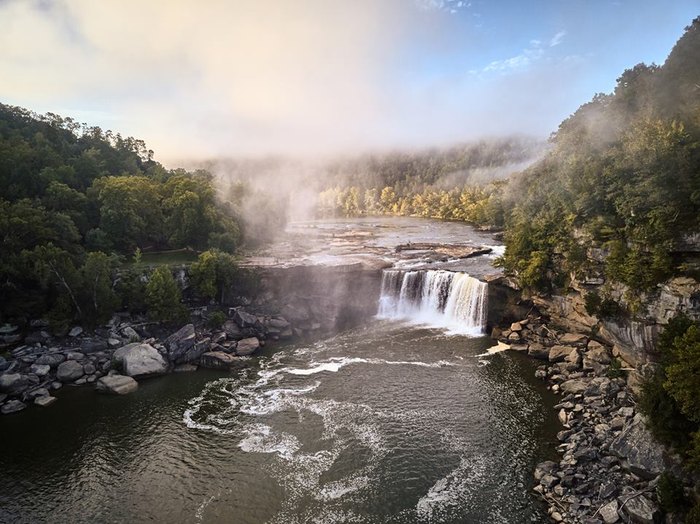 Visit the spectacular Cumberland Falls during the day and at different times of year to experience it in all its glory, but also be sure to plan a nighttime hike when the Moonbow may make an appearance. It is a magical moment that belongs on everyone's bucket list. Have you been lucky enough to see the falls at night? Did you see the Moonbow? Share your experience with us in the comments!
For more information on the park and all of its trails, visit its website here.
Address: 7351 Highway 90, Corbin, KY, 40701
And for more on this "Niagara of the South" in Kentucky, check out our previous article here.
OnlyInYourState may earn compensation through affiliate links in this article.