Sip Wine And Mingle With Ghosts In One Of Kentucky's Oldest, Most Haunted Bars
Ghost stories are common throughout Kentucky, especially within its historic buildings and properties. Every town has its share of haunted places and our state's largest city is no exception. Louisville has many historic buildings and one of the most recognizable is The Seelbach Hotel. Started in 1903, this hotel and its bar and restaurant space within are the source of many ghost stories in Kentucky, as well as legendary tales of past guests. Sip wine, perhaps mingle with a ghost, and learn about one of Kentucky's oldest and most haunted bars, restaurants, and hotels.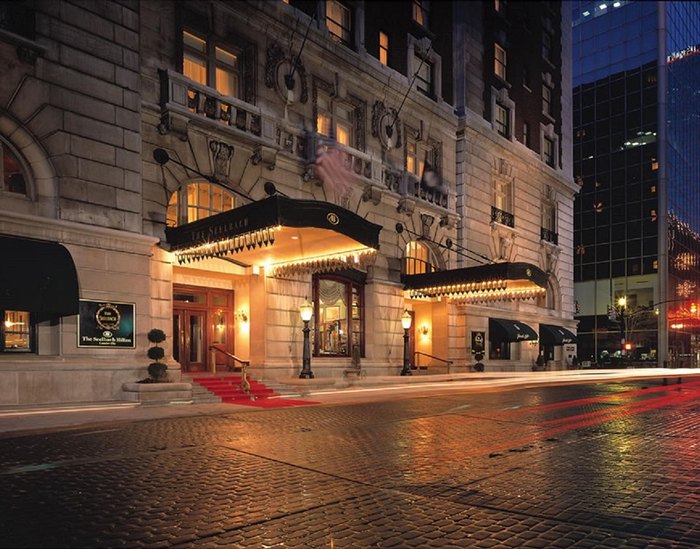 The Seelbach Hilton, as it's now called, has such a fascinating history, including many ghost stories in Kentucky. And it's not just the haunted tales of this hotel, bar, and restaurant that are intriguing. Many famous – and infamous – folks have visited the hotel, as it's always had the same grand appeal that it continues today, as one of the oldest and most haunted destinations in Kentucky. Have you spent the night at The Seelbach? Did you know about these ghost stories in Kentucky and the fascinating history of the hotel? Let us know in the comments!
For more information on the history of the hotel, visit its website here.
Address: 500 S 4th Street, Louisville, KY 40202
And if you're up for seeing more of the most haunted places in Kentucky, check out this spooky road trip here.