This Must-Try Farmhouse Restaurant Is Hiding In Kentucky's Most Charming Town
When you stumble upon a charming small town, you'd hope to find a darling local restaurant to go along with it. That tends to be the case throughout Kentucky, as our state offers up some of the best family-owned dining destinations in the country. If you've ever driven between Frankfort and Lexington, perhaps you've come across the town of Midway. It's hard to miss, with its idyllic Main Street and train tracks, and one spot in town you definitely don't want to miss is Darlin' Jean's Apple Cobbler Cafe. This must-try farmhouse restaurant is hiding in Kentucky's most charming town, and it's time to discover it.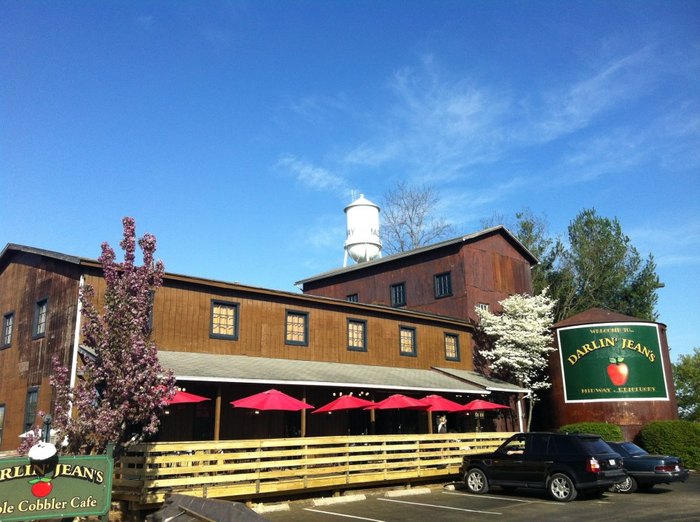 Darlin' Jean's Apple Cobbler Cafe is perfectly situated in a charming town, as it has plenty of charm – and delicious food – on its own. Have you eaten at this farmhouse restaurant in Midway? Share your experience with us in the comments!
Darlin' Jean's Apple Cobbler Cafe is located at 204 N Gratz St., Midway, KY 40347. For more information, follow along on Facebook here. The restaurant is open Monday through Saturday for lunch from 11 a.m. to 2 p.m., and for dinner Wednesday through Saturday from 5 p.m. to 9 p.m. They are closed on Sundays.
And for more on the enchanting town of Midway, check out our previous article here.