7 Amazing Flea Markets In Kentucky That Are Worth A Visit
Whether you love searching for hidden treasure or it excites you to find a good deal, Kentucky flea markets are the place to do both! Kentucky has numerous markets, set up with vendors who are eager to sell and shoppers who are eager to search, discover, and shop. Here are seven of the best flea markets in Kentucky you just have to visit.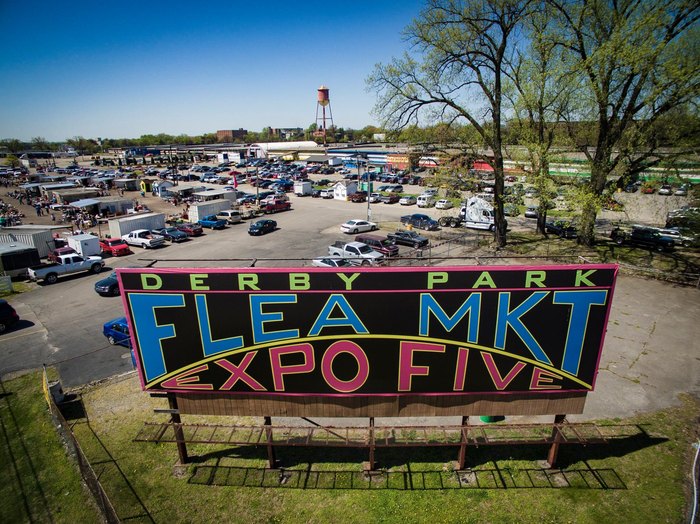 Have you found any good deals or discoveries at these Kentucky flea markets? Did we miss any? Help a fellow shopper out and share in the comments below!
Craving more shopping fun? Adventure along the bargain hunter's trail in Kentucky for excellent finds.
OnlyInYourState may earn compensation through affiliate links in this article.
Best Flea Markets in Kentucky
September 13, 2020
Where can I find the best bargain shops in Kentucky?
Believe it or not, but you'll find some of the best bargain shops in Kentucky, and not all of them are flea markets. Check out some of these and you are bound to find some unusual gifts and finds or bargains. Uncover your own hidden treasure without breaking the bank at these epic destinations!
Where can I shop for used books in Kentucky?
While you can most likely find some at flea markets in Kentucky, there are also other places to get used books in Kentucky. Head to some of these places to find some rare and valuable periodicals or tomes with excellent storylines to quench your literary hunger:
There is Friends Book Cellar, with a unique location in the Lexington Public Library.
Bookworms also adore Glover's Bookery, a charming bookstore tucked away in the most exquisite Victorian surroundings.
Where can I find unique shopping destinations in Kentucky?
If you love shopping, you'll find plenty of unique shopping destinations in Kentucky that will satiate your desire to shop 'til you drop. You never know what you'll find in The Bluegrass State!
Unique shops in Kentucky like Preservation Station Market, Restaurant, and Event Center will give you a shopping experience like no other.
Quest Outdoors in Louisville is another excellent destination, especially if you love the great outdoors.