The 50s Style Diner In Kentucky That Will Have You Dancing The Twist
There was once a time when pretty much every small town in Kentucky had a local diner, where everyone ate, socialized, and talked about the current happenings. Many of these small towns still have a classic diner, either the same one that's been around since the 50s or a newer destination that has that retro feel. In the town of Whitley City, right on Main Street, you'll find Dairy Bar. This 50s style diner in Kentucky has tasty burgers and shakes, a nostalgic atmosphere, and will surely have you dancing the twist.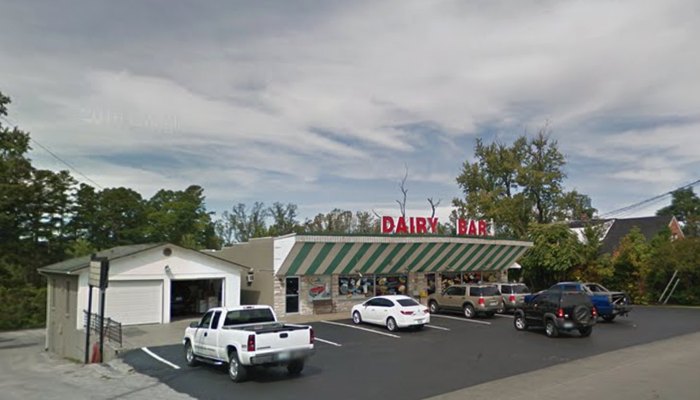 Dairy Bar is a favorite diner in Whitley City that's filled with 50s nostalgia, as well as a burger and hot fudge sundae that can't be beat. Have you stopped by this classic diner in McCreary County? What other 50s style eateries in Kentucky do you love? Let us know in the comments!
For more information on Dairy Bar, you can follow along on Facebook here. The restaurant is open Monday – Saturday 8 a.m. to 10 p.m., and is closed on Sunday. To find it, head here… Address: 198 Main Street, Whitley City, KY 42653
And while you're in Whitley City, visit this incredible nearby hiking trail, featured in a previous article here.
OnlyInYourState may earn compensation through affiliate links in this article.