The Story Behind This Evil Place In Kansas Will Make Your Blood Turn Cold
Disclaimer: Achenbach Memorial Hospital is now on private property, and the owner will call the police if you don't have express permission to be there. Always obtain permission from property owners and/or managers before exploring abandoned structures. Only In Kansas does not advocate for trespassing.
Are you a fan of abandoned places in Kansas? We certainly have plenty, and one of the creepiest is Achenbach Memorial Hospital. This hospital in Hardtner opened in 1941 and closed in the 1970s. It was the site of plenty of creepy feelings and alleged sightings of strange, unexplained occurrences. What do you think about this evil place? Is it really one of the most haunted places in Kansas? You decide, but be careful: there could be ghosts here.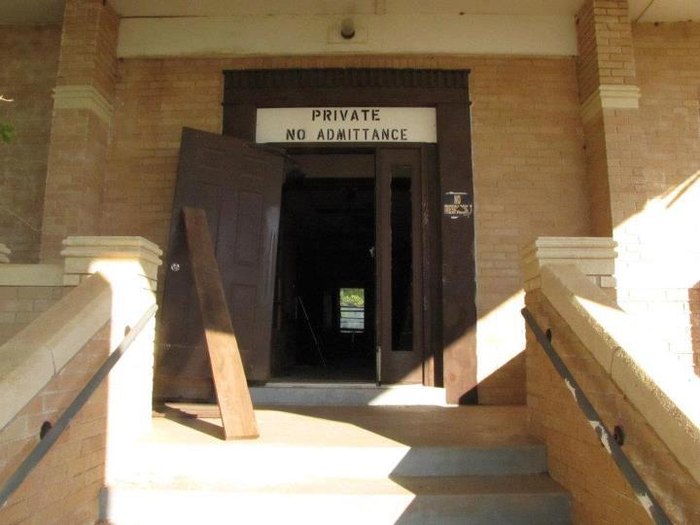 One thing is for sure: Achenbach Memorial Hospital is a creepy place, and one can't help but wonder just how many spirits may lurk here.
OnlyInYourState may earn compensation through affiliate links in this article.
Address: Hardtner, KS 67057, USA
Most Haunted Places in Kansas
November 04, 2021
Where are some of the most haunted places in Kansas? 
Kansas is one of those states that seems to be just crawling with ghosts. For example, there's the infamous Sallie House in Atchison. It's open for tours and is widely considered to be "super" haunted. Also in Atchison, there is also a widely known haunt called Molly's Hollow, which lurks within Jackson Park. A strange, suffocating feeling is commonly reported here, and so are sightings of "Molly" herself – yikes. There's also Fort Leavenworth, one of the most haunted military forts in the entire country. Commonly reported haunts at that location include those of soldiers, a priest, and more. For more of our favorite haunted places in Kansas, you might want to try giving this creepy haunted road trip a shot.
What are some genuinely creepy places in Kansas?  
Kansas is one of those states that are just kind of ... creepy. There are a lot of wide, open spaces out here, and there's something eerie about lonely Kansas roads at night. There are some places that are definitely much creepier than others, like the old theatre building in Leavenworth. Once upon a time, it was a church, but it was eventually converted into a theater and playhouse in 1985. During its time as a theater, many people reported bizarre occurrences going on, and to this day the building is known to be creepy as all get-out. In Ulysses, there's a haunted elementary school (which, obviously, you can't go exploring, so please don't try). And, perhaps most famously, there's the eerie Jacob's Well, which is said to be all kinds of things: haunted, cursed, creepy – you name it. Kansas is a really great place to be when you're a fan of all things paranormal and surreal.