The 10 Very Best Day Trips You Can Possibly Take In Iowa
Iowa is such a great place for day trips. Not too big, not too small, with an abundance of fun in each and every corner of the state! From historic sites and charming small towns to beautiful natural areas and must-visit attractions, there's no shortage of fun to be had in Hawkeye State. Fill up the car, load up some snacks, and get ready to embark on these 10 amazing day trips in Iowa!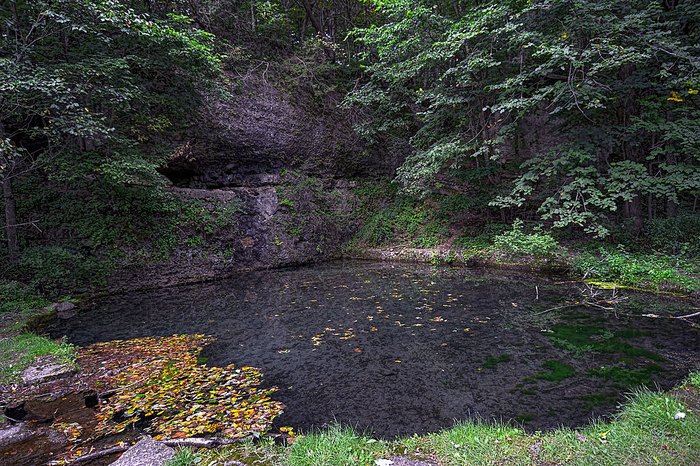 Are there any other wonderful day trips in Iowa that we should know about? Tell us all about your favorite day trip destinations in the Hawkeye State in the comments!
If you are looking for affordable ways to enjoy an Iowa vacation, here are a few fun and free things to do in Iowa.
OnlyInYourState may earn compensation through affiliate links in this article.
More to Explore
Day trips near me in Iowa
What are some must-visit places in Iowa?
Some must-visit places in Iowa include:
John Wayne Birthplace Museum
Greater Des Moines Botanical Center
Maquoketa Caves State Park
There are so many great places to visit in the Hawkeye State, as evidenced by the above list of epic day trips! Some other places we recommend exploring are the John Wayne Birthplace Museum, located in Winterset; the Greater Des Moines Botanical Center, a beautiful little urban oasis that's home to free-flying birds and a large variety of fascinating plants, like a bonsai collection, orchids, and extensive and impressive gardens; and Maquoketa Caves State Park, an entire underworld you probably had no idea was right beneath your feet!
Are there any towns in Iowa that make good day trips?
Some of the towns in Iowa that make good day trips include:
For starters, the town of Pella is well-known for its Dutch heritage. This is a great place to spend the day walking down cobblestone streets in your wooden clogs, visiting the windmills, and eating Dutch letters fresh from one of their many bakeries. Tulip Time is the most popular time to visit, but you'll love Pella no matter when you arrive. Another charming little locale is LeClaire, which features lots of stunning 19th-century architecture. LeClaire is the home of Antique Archaeology, the antique store owned by the star of the show "American Pickers.
What are some fun things to do in Iowa?
Some fun things to do in Iowa include:
Boone and Scenic Valley Railroad
Adventureland, Altoona, IA
It doesn't get much more fun than Adventureland! Head to Altoona, Iowa, for some good old-fashioned amusement park family fun. Whether you're into roller coasters or elephant ears or winning giant stuffed animals, Adventureland has something for everyone. Iowa also has some of the best museums in the country. Where else can you find a museum dedicated to hobos or antique farm toys? The answer is… only in Iowa! We Iowans are lucky to have some very cool, very unique museums right at the tips of our fingers. With so much to explore it can be hard to figure out where to start. Luckily for you, we have a list for that. Here are 10 of the most unique and hidden museums in Iowa that you have to visit at least once.
Related Articles
Explore Iowa