The 11 Very Best Day Trips You Can Possibly Take In Iowa
Since, sometimes, you just want to go out and have an adventure, we thought you may be interested in reading about our thoughts on some of the best day trips in Iowa. Happily, the Hawkeye State is brimming with bucket-list-worthy adventures! So before Googling "day trips near me in Iowa," check out the following list of 11 day trip ideas. Gas up the car, and let's go on some amazing one day trips in Iowa!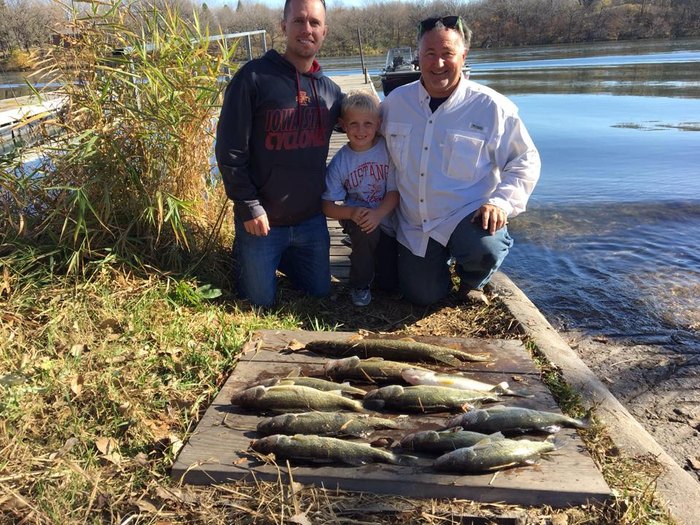 These are just some of our picks for the best day trips in Iowa. There are plenty of others like Pike's Peak State Park, Backbone State Park, or Mississippi Cruises. What are some of your favorite Iowa day trip ideas? Let us know in the comments or nominate them to be featured!
OnlyInYourState may earn compensation through affiliate links in this article.
Day trips near me in Iowa
September 16, 2021
What are some more fun day trips in Iowa?
If you enjoyed the above collection of adventures, you'll definitely want to check out these 10 amazing day trips in Iowa. From spring-fed pools and charming small towns, to must-visit museums and hidden gem wonders (a hidden highway tunnel in Iowa? Absolutely!), you'll love all 10 of these amazing day trip adventures in the Hawkeye State.
How can I find out about more day trips near me in Iowa?
Right here -- at Only In Iowa! We absolutely love a good day trip, and have put together several amazing guides and road trips, which you'll find by using the handy search function on the website. To get you started, here are some of the absolute best day trips you can take in Iowa -- these are amazing adventures for your bucket list!
Are there any historic places in Iowa that make for fun day trips?
If you're looking for a historic adventure in the Hawkeye State, you can't beat the Amana Colonies. This is a unique and quaint only-in-Iowa destination that will definitely charm you with shops, restaurants, wineries and a wide array of fun activities. This is a great place to go when you just want to take a day to get away to a place that represents a simpler time! The Amana Colony is comprised of seven villages in Iowa County. The villages are Amana, East Amana, High Amana, Middle Amana, South Amana, West Amana, and Homestead. The villages were built and settled by German Pietists seeking isolated surroundings and a communal, simple life away from modern society. Curious to learn more? Read all about this historic day trip adventure in Iowa in this recent feature!