9 Incredible Hikes Under 5 Miles That Everyone in Iowa Should Take
Hiking is an excellent way to exercise, get some fresh air, and have some natural relaxation. However, not everyone has the time or desire to go on long, strenuous hikes, which makes the best hiking trails in Iowa perfect for them. For the casual hiker who wishes to take in extraordinary views without having to struggle through harsh terrain, here are some of the best hikes in Iowa that just so happen to be under five miles long.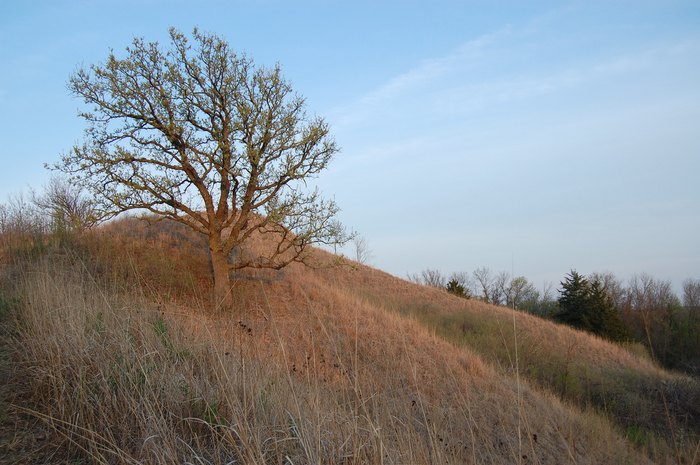 So, what are you waiting for? Let's go! You only have so much free time, and what better way to spend it than hiking the beautifully diverse Iowa parks? Which trails would you call the best hikes in Iowa? Tell us your thoughts in the comments.
OnlyInYourState may earn compensation through affiliate links in this article. As an Amazon Associate, we earn from qualifying purchases.
More to Explore
Best Hikes in Iowa
Where are the best scenic hikes in Iowa?  
Did you know there are more than 700 wonderful hiking trails in Iowa? It's true – and they've been made into trails for a reason. Usually, that reason is that the area is outrageously beautiful and that leaves us with plentiful scenic hikes in Iowa to choose from.
Some of our favorites include the famed Maquoketa Caves Loop, a 1.7-mile trek through Maquoketa Caves State Park that's beautiful enough on its own even if you don't check the caves out.
Another amazing hiking trail in Iowa is the challenging (but worth it) 6.3-mile adventure in the Hitchcock Nature Area known as the Dozer Cut, Bunker Hill, and Badger Ridge Trail Loop. It combines the best trails in the park and we are hopelessly in love with it.

 
What are some wonderful kid-friendly hikes around Iowa?  
Of course, considering Iowa isn't the most mountainous place in the world, there are lots of wonderful, easy trails you're sure to love – and many are short enough that even young kids can enjoy them!
Take the kids on one of our breathtaking kid-friendly hikes around Iowa, like the two-mile-long Cedar Cliff Trail at Palisades-Kepler State Park. It's as popular as it is beautiful, so be ready for lots of friendly faces.

Another favorite is the one-mile-long Backbone State Park Trail Loop, which follows a narrow ridge along the bends of the river.

 
What are some excellent easy hikes in Iowa?  
Now, how about some longer ones? We're a big fan of easy hikes in Iowa, even when they're long!
Some of our favorite longer hikes include the Hickory Hill Loop, which is astonishingly lush, green, and hilly, and comes in at 2.6 miles long.

Want a longer one? Head to Jester Park and hit the 8.6-mile Saylorville Lakeshore Trail, which is as scenic and lovely as it sounds.

Another gem is the 9.3-mile hidden treasure known as the Walnut Creek Trail, at Greenwood Park.

Finally, if you go hard, you can't miss the Neal Smith Trail at Big Creek State Park. It's an impressive 25.2 miles long, and you'll want to do it all ASAP! 

 
Related Articles
Explore Iowa