4 Restaurants In Iowa With The Most Amazing Dockside Dining
When the weather is fair, there is no better time to sit outside and enjoy dinner with a view in Iowa. If you don't feel like packing a picnic on your next road trip, Iowa is full of restaurants that offer outdoor dining and an amazing view of the nearest river or lake. Ranging from a picnic throwback to a resort with amazing BBQ, here are four of Iowa's best restaurants where you can enjoy waterfront dining in Iowa.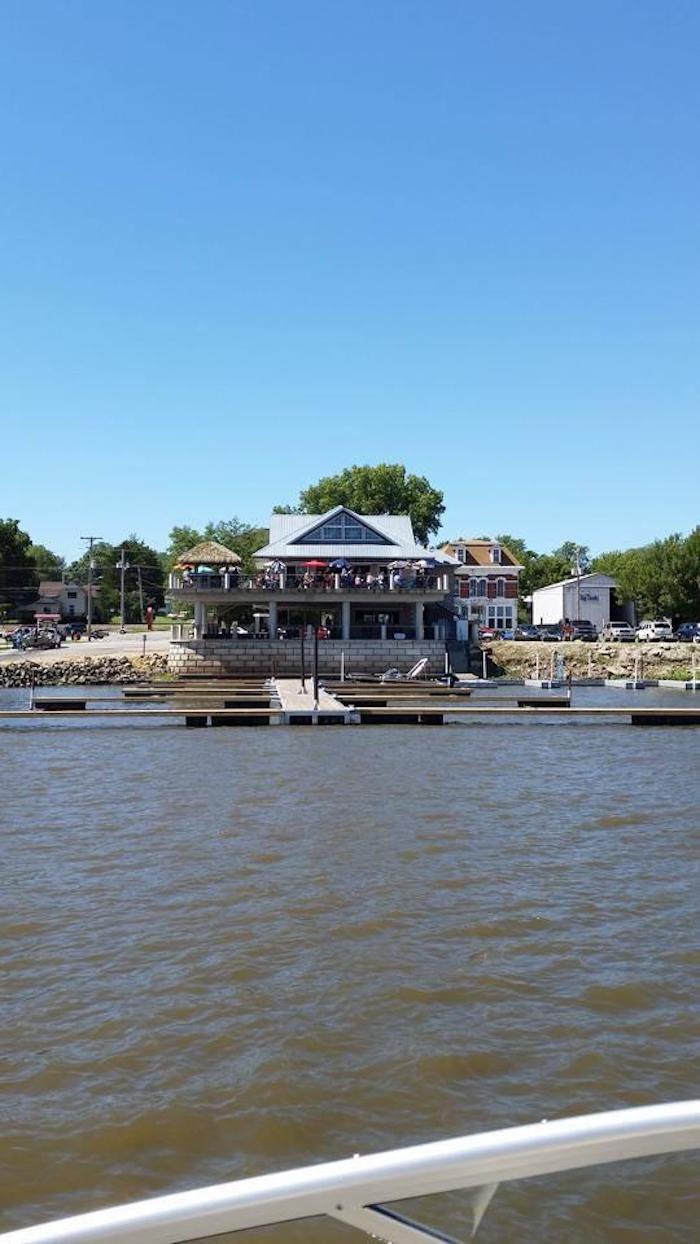 Have you been to any of these legendary dockside dining spots in Iowa? If so, which were your favorites? What's your favorite place for eating by the water in summer? We'd love to read about your experience in the comments section below!
Even if there's inclement weather and you can't sit outside at any given time, these places are still worth a visit! You can learn more about each on at their respective websites as follows: Go Fish, Louie's, PM Park, and the General Store Pub. Its important to note that some of these places are open seasonally, so be sure to check their websites for open days and hours. Grab some friends or members of your family and plan your next visits!
Looking for more great restaurants in Iowa? Be sure to read our other article: 12 Bucket List Worthy Restaurants To Try In Iowa, One For Each Month Of The Year.
If you're still in the mood for more Iowa adventures, take a look at this video:
OnlyInYourState may earn compensation through affiliate links in this article.
Exploring Iowa
April 25, 2023
Where can we find other waterfront restaurants in Iowa?
Bracco World Cafe & Island Bar in Arnolds Park is known for their delicious shrimp dishes, tacos, Cajun entrees, and more.
The Off Shore Bar and Grill in Bellevue draws folks from near and far who love their fish and seafood entrees, great burgers, pizzas, and signature cocktails.
The Iowa River Power Restaurant in Coralville serves high-quality steaks, and seafood, and also has a wonderful Sunday brunch buffet.
Read on to learn about some of the many other outstanding waterfront restaurants in Iowa.
Where can I find hiking trails in Iowa?
At Backbone State Park located in Dundee, you'll find more than 20 miles of winding trails as well as rock climbing on the massive limestone cliffs.
The Effigy Mounds located in Harpers Ferry features a 14-mile trail system, in addition to more than 200 ancient Native American mounds.
Ledges State Park located near Boone has a 5.4-mile trail, cliff areas, and other outdoor recreational opportunities.
Read on to learn about some of the many other stunning hiking trails in Iowa.
Where are some of the best places to go biking in Iowa?
The Hoover Nature Trail which runs between Burlington and Cedar Rapids is a 24-mile-long eastern Iowa trail popular with bikers, hikers, and others.
The T-Bone Trail which runs between Audubon and Pymosa Township is a 20-mile-long paved, non-motorized trail and part of the American Discovery Trail.
The Mississippi River Trail runs along the Mississippi River through Iowa and 9 other states, for a total length of about 3,000 miles.
Read on to learn about some of the many other great places to go biking in Iowa.