The Story Behind This Haunted Abandoned Asylum In Iowa Is Truly Creepy
Well-run mental institutions can be wonderful places of hope and healing, where our most vulnerable citizens are given the care they need. But we also have in our collective conscious a vision of old-school insane asylums where patients were subjected to crude and even cruel treatments. One of the most notorious institutions in Iowa is Edinburgh Manor in Scotch Grove. It has a chilling history that dates all the way back to 1850. While it's abandoned now, it still stands, a lonely building located in rural Iowa.
This creepy asylum plays on our worst fears, with abandoned rooms left to rot, stories of a terrifying and aggressive ghost named "The Joker" and the echoes of a dark past haunting every inch of the building and the grounds, including the onsite graveyard.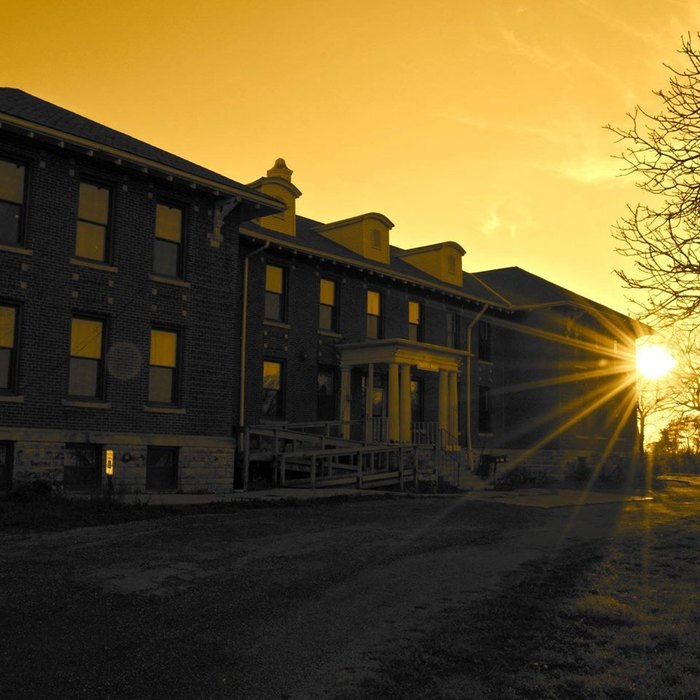 Below is a video that captures the terrifying nature of Edinburgh Manor.
To schedule a paranormal investigation, a tour, or to get more information about the building, email emanor@inbox.com.
Have you braved Edinburgh Manor? What was your experience like? For more creepy Iowa destinations, This Haunting Road Trip Through Iowa Ghost Towns Is One You Won't Forget.
OnlyInYourState may earn compensation through affiliate links in this article.