The Tiny Town In Iowa With A Terribly Creepy Past
Way, way up in the northwest corner of Iowa, where the borders of the Hawkeye State and South Dakota become blurry and the homes and farms are spaced far apart is the tiny, tiny town of Granite. The town is so small, in fact, that the sign you'll see as you enter town just says "Welcome to Granite: Population Low." In fact, it's one of the most haunted towns in Iowa!
Every summer on the third weekend in July, Iowans and South Dakotans flock to Granite for their annual "Granite Threshing Bee". People enjoy the old-time tractor parade, demonstrations of wheat thrashing, homemade food, and even a kids tractor pull.
Occasionally, an explorer gets the itch to head up to this tiny border town to explore the nearly Gitchie Manitou Preserve. What many of them don't know is that hiding between the pretty flowers and abandoned buildings, the spirits of the victims of a gruesome murder are begging for their story to be heard.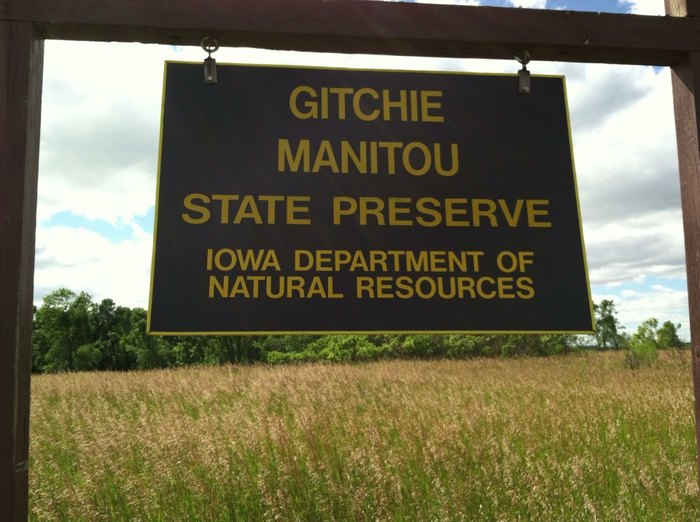 A video from Youtube user EXPLORE&ABSORB takes you on a journey through the ruins at Gitchie Manitou, long after the murders. It still seems like a very eerie, creepy place. If you're a fan of the paranormal, head over to Granite, Iowa!
Have you ever visited one of the haunted towns in Iowa? If so, we want to hear your spooky stories! Share your eerie tales with us in the comments below. 
Unfortunately, the Gitchie Manitou murder was not the only event to leave restless spirits seeking their peace in Iowa. Meet 12 Ghosts From Iowa And Hear Their Bone-Chilling Stories for more on the most haunted places in the state.
OnlyInYourState may earn compensation through affiliate links in this article.
Address: Gitchie Manitou State Preserve, 52141, Adams Ave, Larchwood, IA 51241, USA
haunted towns in Iowa
January 04, 2022
What are the creepiest places in Iowa?
Want to do some ghost hunting? You might experience some paranormal activity when you visit Edinburgh Manor in Scotch Grove. This mental institution, built in 1908, hasn't operated in years, but some of its former residents linger to this day. Visitors have claimed to hear the sounds of moaning spirits. A few guests even noticed faint visions near the cemetery. Visit Edinburgh Manor to experience the creepiness first-hand!
Can I visit any abandoned places in Iowa?
Strangely enough, yes you can! For starters, take a road trip to the Buckhorn Ghost Town in Jackson. This ominous spot is home to several abandoned buildings, like an old church and cemetery. If you love ghost towns, don't just stop there. You can also get a taste of the past when you visit Sunbury, Iowa. A former railroad town, Sunbury has now been left for nature to reclaim. Explore the old bank building and get a glimpse of days gone by. If you're eager for more fascinating fun, embark on our abandoned places road trip through Iowa! This adventure will show you Iowa in a whole new way. 
Can I go ghost hunting in Iowa?
You absolutely can…. If you dare. For starters, head over to Stony Hollow Road in Burlington. This ominous place is said to be one of the most haunted roads in the state. According to legend, a young woman named Lucinda jumped to her death many years ago. If you drive by at night, your car headlights might just shine through her ghostly frame.