These 7 Unique Restaurants In Iowa Will Give You An Unforgettable Dining Experience
Iowa invented the walking taco, taco pizza, and Eskimo pie, and is home to the World Food Prize Hall of Laureates, so obviously, we Iowans know our food. No matter where you go in this great state, incredible food is just around the corner. While this list could go on forever, here are seven of the most amazing, delicious, and unique restaurants in Iowa that you'll want to try.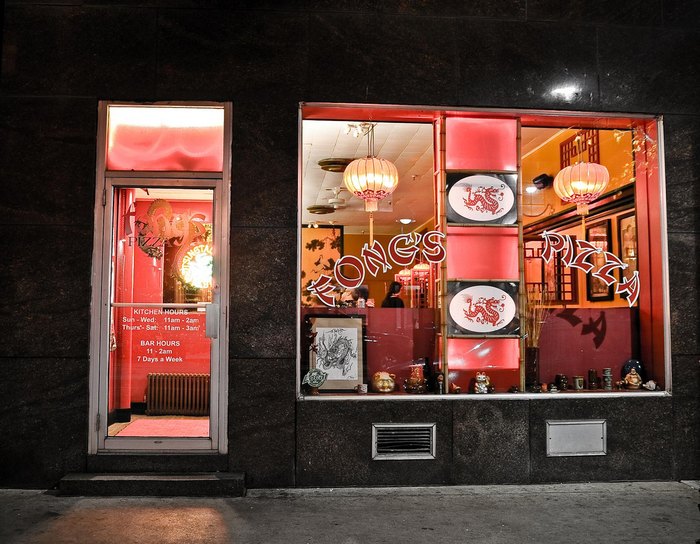 Yummmm. Who's hungry? What are some of your favorite, unique restaurants in Iowa? Let us know in the comment section!
OnlyInYourState may earn compensation through affiliate links in this article.
Unique Restaurants In Iowa
October 17, 2021
What are some of the best hidden restaurants in Iowa?
Some of the best restaurants can be found in the most unexpected places. Here are some of the best hidden restaurants in Iowa:
Located at a private lake in the rural town of Maquoketa, Bluff Lake Catfish Farm is as good as it gets when it comes to catfish, haddock, and midwest specialties. 
Canteen Lunch in the Alley is located under a street parking ramp in Ottumwa and is known for its Canteen sandwich of loose meat, ketchup, mustard, pickle, and onion on a bun. Not only is the food great but it's worthwhile visiting such an iconic place with its 11-seat horseshoe-shaped counter inside. 
What are some of the best small-town restaurants in Iowa?
Some of the best small-town restaurants in Iowa include:
Angelino's Pizza in Keokuk serves delicious pizza, plates of pasta, salads, fish, and more in its elegant dining room.

In Marion, QDogs BBQ Company offers up some of the most mouthwatering BBQ in the state. Pair with some cornbread, tots, and smoky beans for the perfect meal.

Located in Clear Lake, Starboard Market is quite a hidden gem that serves amazing homemade sandwiches as well as soups, salads, and desserts. Keep in mind that this eatery is open seasonally, so check the Facebook page before you go.

For steaks, pork tenderloins, and burgers, the town of Dexter is home to The Rusty Duck. Not only is the food incredible but the portions are quite generous.
Find more small-town restaurants in this article, Most People Don't Know These Small Towns In Iowa Have AMAZING Restaurants.
What food is Iowa known for? 
Iowa is known for its own particular dishes and food items that residents grew up with. For example, the breaded pork tenderloin is perhaps the state's most famous dish. Fried catfish is also quite popular along with taco pizza, grilled Iowa pork chops, loose meat sandwiches, and Steak de Burgo. Most Iowans grew up eating all of these foods, many of which can be found at restaurants throughout the state. Read more about the iconic foods of Iowa in this post.